WHO WE'VE WORKED WITH
Sunlight Property Maintenance
An apprenticeship is a great investment for any business looking to grow. We have found that the programme has provided us with access to affordable additional resource. It is also reassuring to know that our apprentice is trained to industry standards, whilst working to our own high company standards. Wirral Met College have supported and guided us through the apprenticeship process, and we would certainly recommend them, and the programme to other local employers.
Wallasey Orthodontics
Wallasey Orthodontics is an SME working with children and young people through the NHS and also offering private orthodontic services to young people and adults. They recruited student Lucy Jones through Wirral Met College supported internship programme to make a connection with the local community and to support a young person getting into work.
Edge & Son Butchers
Open since 1844, Edge & Son Butchers has been providing the region with great tasting meat for generations. After finding it hard to recruit anyone with the right experience and skills, they decided to 'grown their own' by recruiting an apprentice. Level 2 Retail apprentice Dylan Parry joined Edge & Son and has made a big impact. At the end of his apprenticeship, he joined the team full time and is continuing to learn all aspects of butchery.
WHAT OUR APPRENTICES/TRAINEES SAY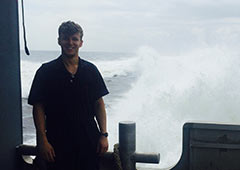 Jonathan Faragher
"Jonathan competed level 2 & 3 apprenticeships at GS Engineering before progressing on to an Engineering Officer cadetship at Maersk Shipping, studying towards a Degree in Engineering at Southampton Solent University."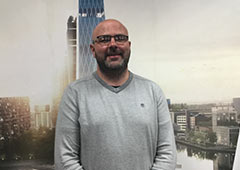 Stuart Umbers
"Stuart was a Production Operator at Prowell Sonae UK before he progressed on to the level 3 apprenticeship in mechanical engineering."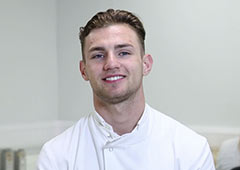 Ethan Briscoe
"Ethan progressed from intermediate and advanced apprenticeships to a higher level apprenticeship as a Laboratory and Science Technician. He now works as a lab technician in microbiology services for the NHS."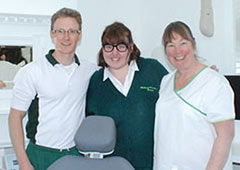 Lucy Jones
"I have to thank my wonderful work placement and Wirral Met for the opportunity and all the support. It has allowed me to learn new skills and become more confident."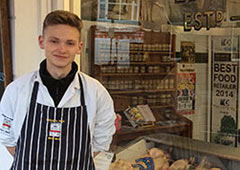 Dylan Parry
"By doing the apprenticeship I learnt about all aspects of retail and other retail organisations. I was able to gain skills and knowledge from my work colleagues."