Well done to Jill, Wendy, Kathy and our Students' Union for organising a fantastic Freshers' Fair.
Wirral Waters Campus was the base for this annual event and feedback from students was excellent. Thanks to over 30 organisations for supporting us, helping to share a wide range of information relating to wellbeing, volunteering and charity work that play an important part in supporting a healthy, thriving community.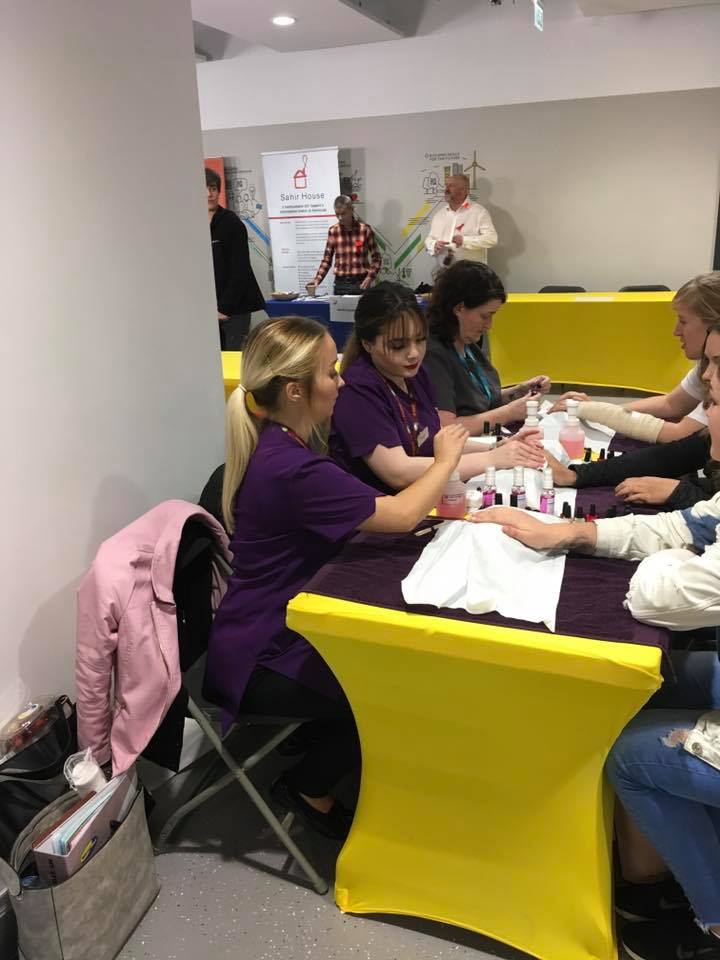 Beauty Students took time out of their own Freshers Fair to paint nails, Students also had the opportunity to speak to the Hive.