The hairdressing and beauty Annual Gala was amazing and, this year,
themed to celebrate the 175th anniversary of Cunard, taking us on a
journey through the ages.
The whole experience showed off the talent
of students, front of house students meeting and greeting, a fantastic
meal prepared and served by our hospitality students, with three of
our Level 3 students managing the service of a three course meal to 100
delighted customers.
All of this framing the show itself. Thanks to
our corporate sponsors and judges who gave of their time throughout
the day to observe the hair and makeup, as it developed.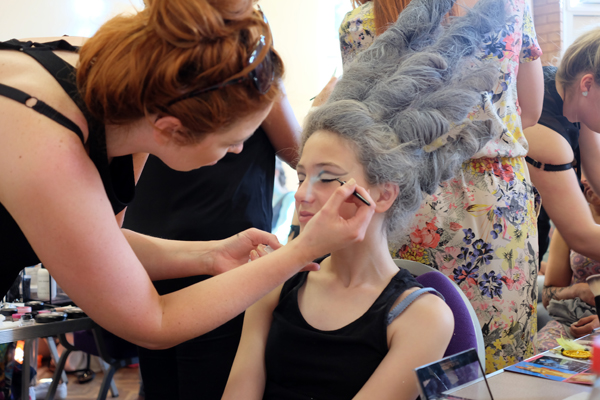 Well done to our sports students who managed a sports day for school
children, in partnership with Liverpool Football Club. The Oval
Sports Centre was the perfect setting for the event and students
gained significant experience managing the logistics of the whole event.
Wendy Johnson invited me to present awards for outstanding English to
her tutor groups, at the Oval, highlighting the importance of English
and Maths, for their chosen career in Public Services. Well done to all!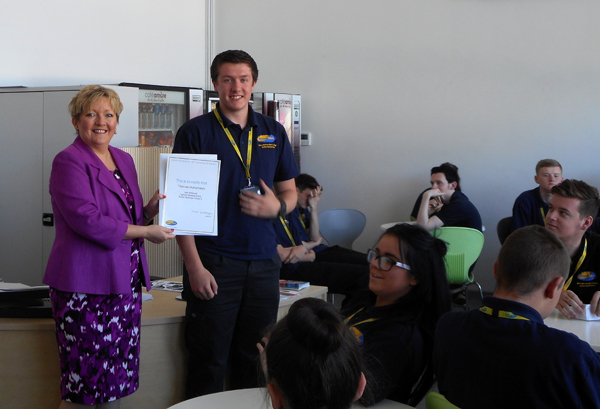 At the end of the week, it was great to see the Oval Campus staff and
students, dressed in their finery, as they enjoyed a much deserved
Student Ball to celebrate a year of hard work with some returning to
us next year and many others moving onto University.