Higher education photography and BA (Hons) Fine Art students from Wirral Met College are working together to stage an exhibition in New Brighton.
An empty shop in Marine Point New Brighton will explode with creative talent as students from Wirral Met College take over the space to showcase their work. The exhibition will take place on Monday 23rd February to Thursday 2nd April 2015. With thanks to the Momentary Art Project C.I.C, students are able to use the space available and be in the heart of the Neptune development in New Brighton.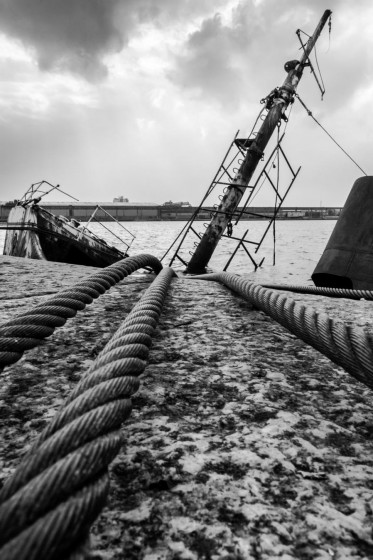 The first two weeks of the exhibition will see first and final year photography students presenting their work, featuring both digital and traditional darkroom photography. David Parry is currently studying in his second year on the BTEC Higher National Certificate (HNC) in photography and commented, "Darkroom photography is a strength of the college and not one all colleges can offer. I have loved seeing an image come to life from a blank page."
The second part of the exhibition will feature work from BA (Hons) Fine Art students. This will run from Saturday 14th March until Wednesday 1st April 2015, displaying an eclectic mixture of styles including painting and sculpture. Final year BA (Hons) Fine Art student, Scott Rule commented, "It is a great opportunity for us as emerging artists to reach a wider audience."
Director of the Momentary Art Project C.I.C Alison Bailey Smith said of the project "we are delighted to see the return of Wirral Met to Marine Point, and glad we have the support of the developers Neptune in continuing to be able to show students work."
The pop up gallery is being hosted by the students themselves and provides an opportunity for the public to speak to the artists in person. The show is open daily from 11.00am to 4.00pm Tuesday to Saturday and 11am to 2pm (photography) or 1.30pm to 4.00pm (Fine Art) on Sundays at Unit 13 Marine Point New Brighton.
For more details about this event or for details about art or photography courses at Wirral Met College, visit wmc.ac.uk/courses or call 0151 551 7777 to speak to one of our Student Advisers for impartial advice and guidance.