Wirral Met College is proud to be celebrating Black History Month.
Black History Month takes place every year in the UK in October. The annual observance is also commemorated in other parts of Europe during October, including Ireland and the Netherlands. It was first celebrated in the UK in 1987, an event that was organised by Ghanaian-born Akyaaba Addai-Sebo.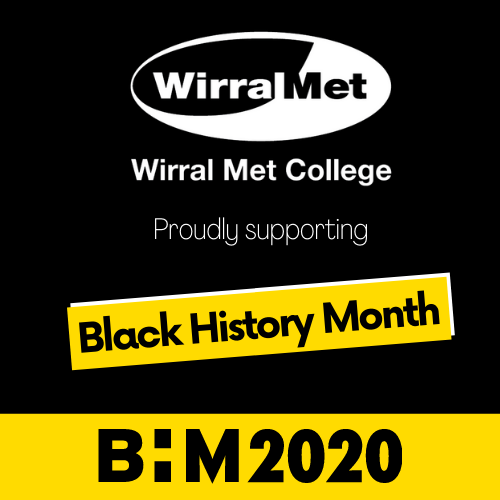 This October, our Students' Union team, alongside course tutors and staff have been sharing different materials and encouraging students to research and educate themselves about black people who have made a difference to our country.
For example, students in our English for Speakers of Other Languages (ESOL) classes have been exploring notable black figures from pop culture, politics and civil rights. A powerful spoken word film was shown and students were then asked to reflect on this and research 'hidden figures' to shine a spotlight on their contributions to the arts, politics and beyond.
At Wirral Met, we take our roles as educators seriously and encourage our students and staff to respect each other, understand each other and uphold our values of Success, Passion, Integrity, Respect and Opportunity. We are united as a whole college community in our dedication to standing up to racism, and standing in solidarity with the black community, at home, in the UK and around the world.
We want to know what more we can do, we want to be challenged and we should be held to account, so we would encourage students, parents and carers to get in touch at This email address is being protected from spambots. You need JavaScript enabled to view it., with any thoughts or suggestions.