This week is national apprenticeship week and Wirral Met College is helping to highlight the great opportunities apprenticeships can provide.
They are an alternative way of gaining skills and qualifications whilst developing your experience in full time employment - and earning money at the same time! Apprentices will gain real work skills whilst studying at college for a qualification relevant to their industry. Apprenticeships are thriving in England, with significant Government investment and a talent pool of over a million potential employees making it the ideal time for companies to take advantage of the opportunities for business growth provided by employing apprentices.
With the high costs of university and increasing competition for jobs which require experience in the workplace, many students are choosing to do an apprenticeship. You can develop your skills and qualifications without having to take out student loans.
Wirral Met College has continued to work in partnership with local organisations to support a range of apprenticeship programmes across a variety of public and private sectors over the past year. You can view the most up to date apprenticeship vacancies here.
If you would like to find out more about how apprenticeships can help you as an individual, please call 0151 551 7777, or if you are an employer and want more help and advice to recruit an apprentice, please call 0151 551 7610.
Not quite ready for an apprenticeship or a job?
If you need work experience to help you gain a job or apprenticeship, then apply for a traineeship vacancy today and take the first step to your chosen career. Click here for details of current vacancies, or call 0151 551 7777 to speak to one of Wirral Met's Student Advisers.
Meet the student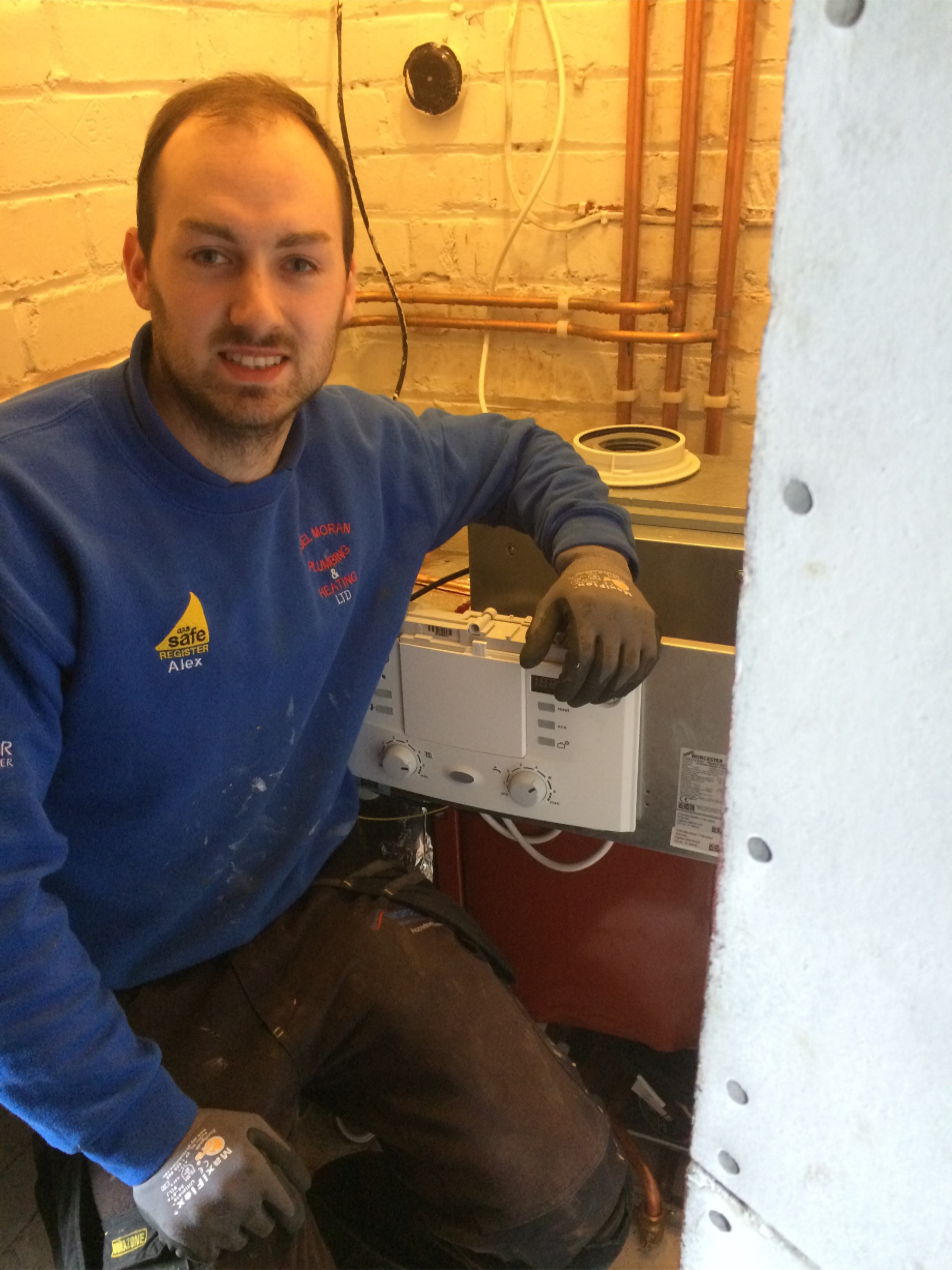 Alex Webb works as a Plumbing and Heating Engineer for Nigel Moran Plumbing and Heating Ltd. He is studying an Advanced Apprenticeship at Wirral Met whilst working and earning money.
Alex chose to do an apprenticeship so he could change his career, gain new skills and get into a trade which could open lots of opportunities for the future. He commented, "I would recommend Wirral Met College, the tutors are very helpful".