Wirral Met College and the University of Chester, who have collectively provided education and training for 335 years, have agreed to work in close partnership to develop and deliver education and training that provides learning pathways that lead from school education to degree and post graduate levels. As an Associate College of the University of Chester, Wirral Met believes that this strong partnership provides Wirral with its very own 'University Gateway' to increase opportunities for local people to access higher education, whether they are young people who wish to study locally, or adults who wish to return to learn. Access to higher education courses, provided by Wirral Met, are designed for adults who want to study at degree level, but don't have the qualifications to become an undergraduate.
Sue Higginson, Principal of Wirral Met, said 'We have worked with the University of Chester for many years, developing and delivering opportunities in a whole range of degrees. In agreeing to a much closer working partnership, we are very excited about the opportunities this unlocks for Wirral. Our vision is to provide an opportunity for students to join us directly from school, at age 16, and then provide them with an opportunity to progress to post graduate level and onto professions and careers that will change their lives. Our new partnership with the University of Chester has turned this vision into reality'.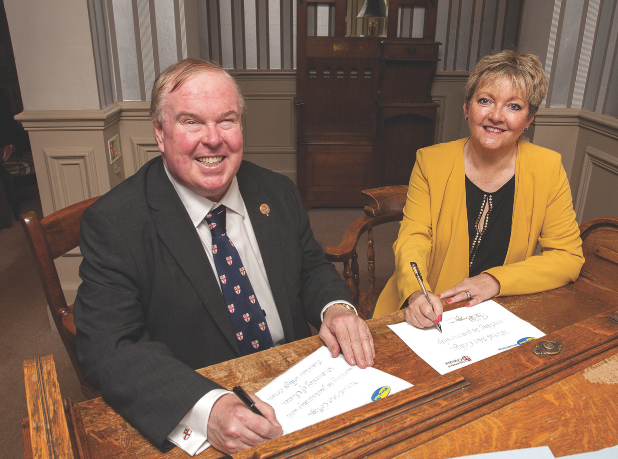 Tim Wheeler, Vice Chancellor of University of Chester said 'the University is delighted to be working closely with such a successful college as Wirral Met. We are committed to the joint development and delivery of courses that will help learners realise their aspirations fully. We are concentrating on courses in health, science, technology and engineering. These are all areas where there is a significant skills shortage and excellent employment opportunities'.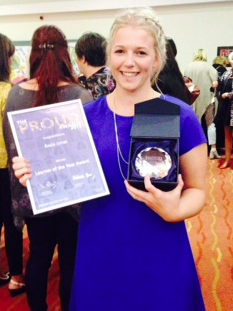 One of the College's students, Rosie Jones, has already proved the value in this approach. Rosie joined Wirral Met as a Level 2 apprentice, studying Business. Her employer, Wirral University Teaching Hospital, was delighted with her progress and she achieved her apprenticeship and became employed. Rosie thoroughly enjoyed being part of the hospital staff but her experience in the hospital ignited a dream to become a midwife. Prepared to work hard, Rosie worked in her administration role at the hospital and also returned to Wirral Met to study an Access to Health course, which she achieved to a very high standard. Rosie has progressed to a University of Chester degree course and is now pursuing her dream, at the School of Midwifery. This shows that whatever your level of education at the start of your learning journey, with the right support from Wirral Met College and the University of Chester, you can reach for the stars.