Steve Rotheram, Metro Mayor, joins Welsh Government Cabinet Secretary for Economy and Infrastructure, Ken Skates, on tour of Wirral Met College's campuses
Wirral Met College welcomed Metro Mayor Steve Rotheram and Welsh Government Cabinet Secretary for Economy and Infrastructure Ken Skates to its Wirral Waters and Twelve Quays Campuses. The Metro Mayor joined the Cabinet Secretary on a tour of the award winning Wirral Waters Campus before heading off to the Science, Technology, Engineering and Mathematics (STEM) Centre and Logistics and Warehousing Centre at the Twelve Quays Campus.
The purpose of the visit was to demonstrate how the Liverpool City Region has invested significantly in skills development to support the regeneration of the local economy.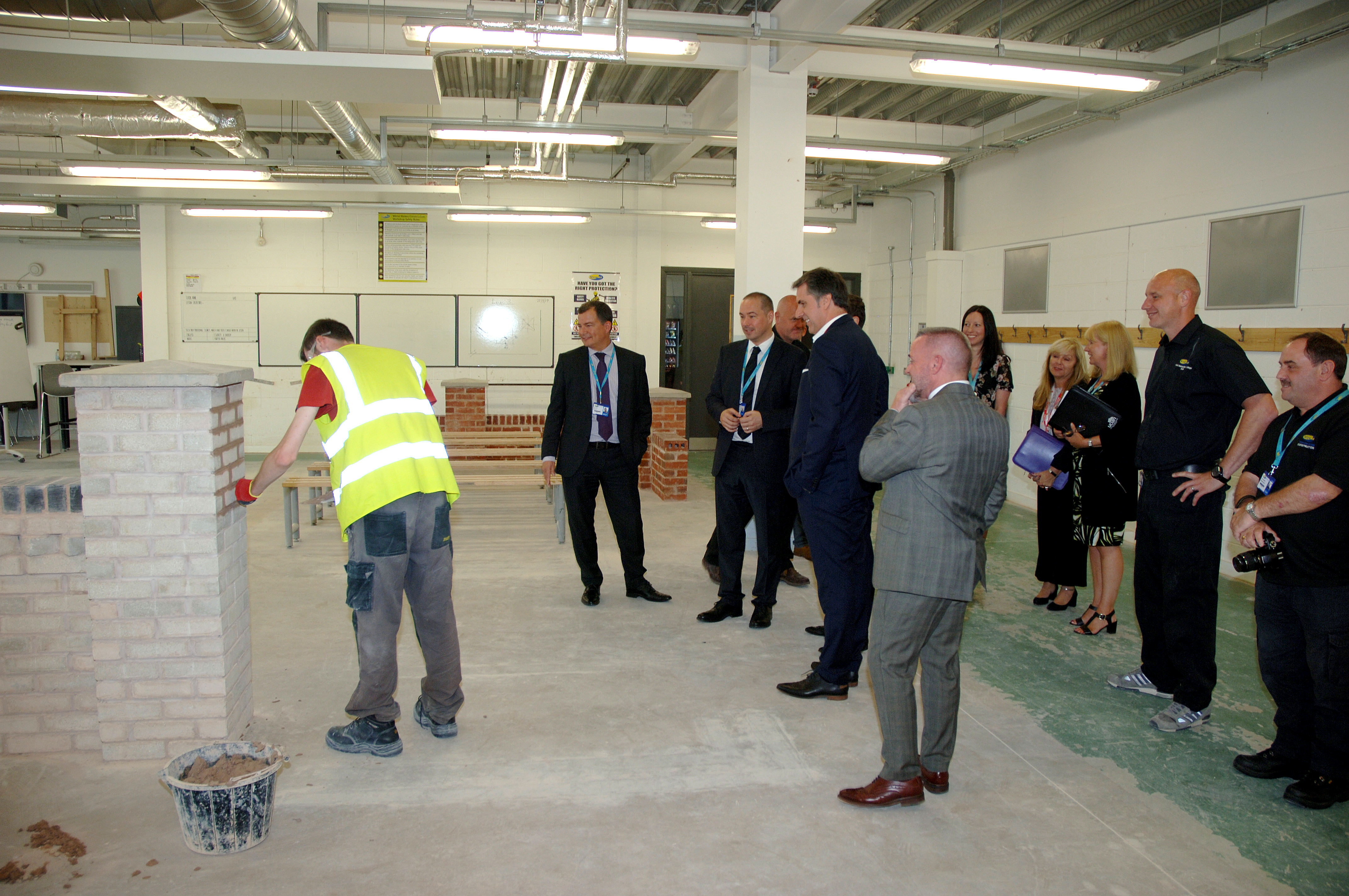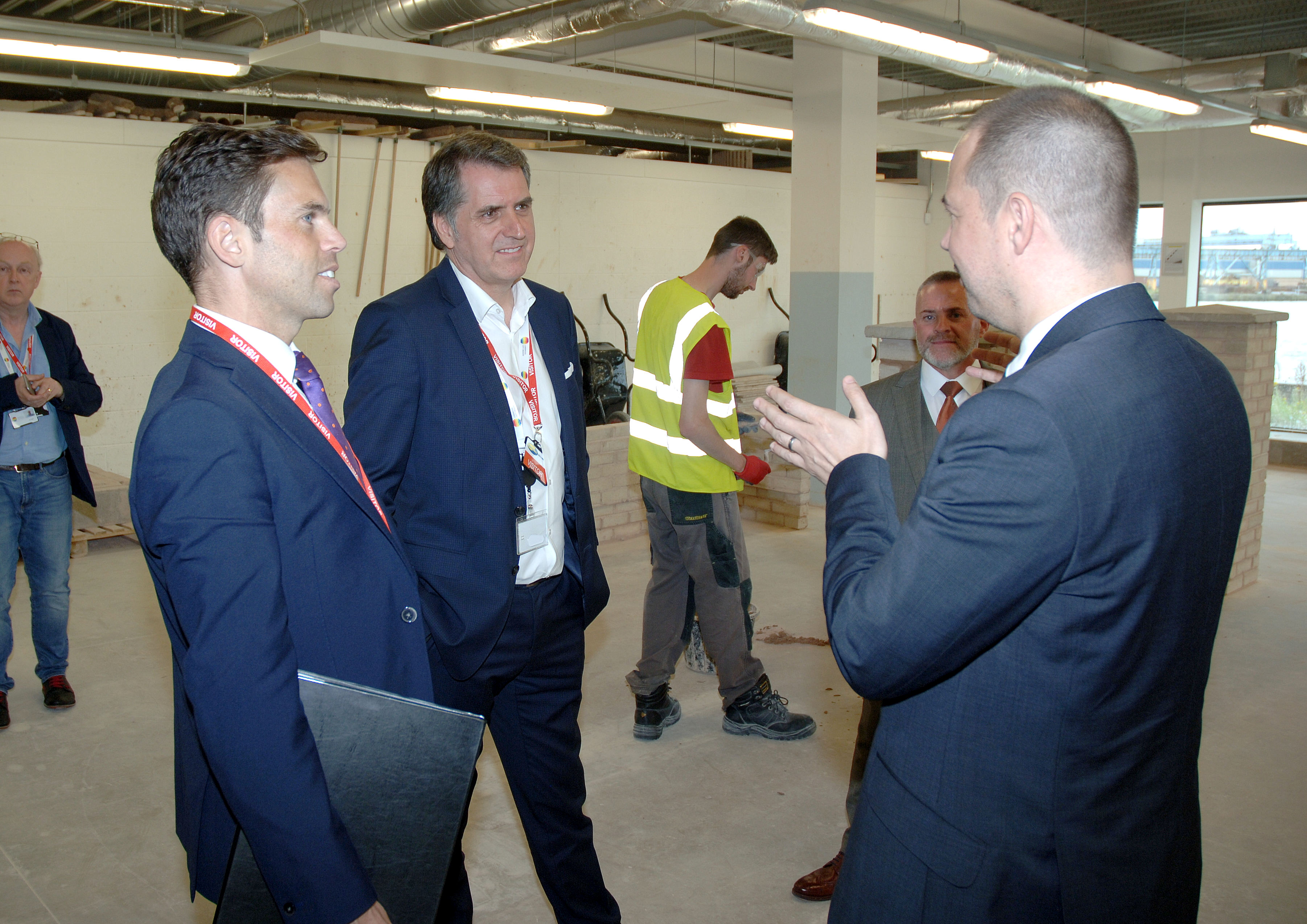 Through collaborative, partnership work between public and private sector organisations, the multi-million pound Wirral Waters Campus, which specialises in providing training and education for the Construction sector, was created – it was the first key landmark on Wirral Waters, one half of the Mersey Waters Enterprise Zone. Enterprise Zones are a key feature of the Government's local growth and Northern Powerhouse agenda, offering incentives for businesses to locate and grow at these key locations.
Wirral Met's STEM and Logistics & Warehousing Centres have been recently developed to meet the increasing demand for people with the skills and qualifications to support these growing industry sectors across the Liverpool City Region. The STEM Centre project received funding from the Liverpool City Region Growth Deal. In March 2014, the Liverpool City Region LEP secured a total of £232m of Local Growth Fund from the Growth Plan that was submitted to Government. This Plan outlined an ambitious vision of unlocking the region's potential with the long term goal of achieving economic growth and job creation.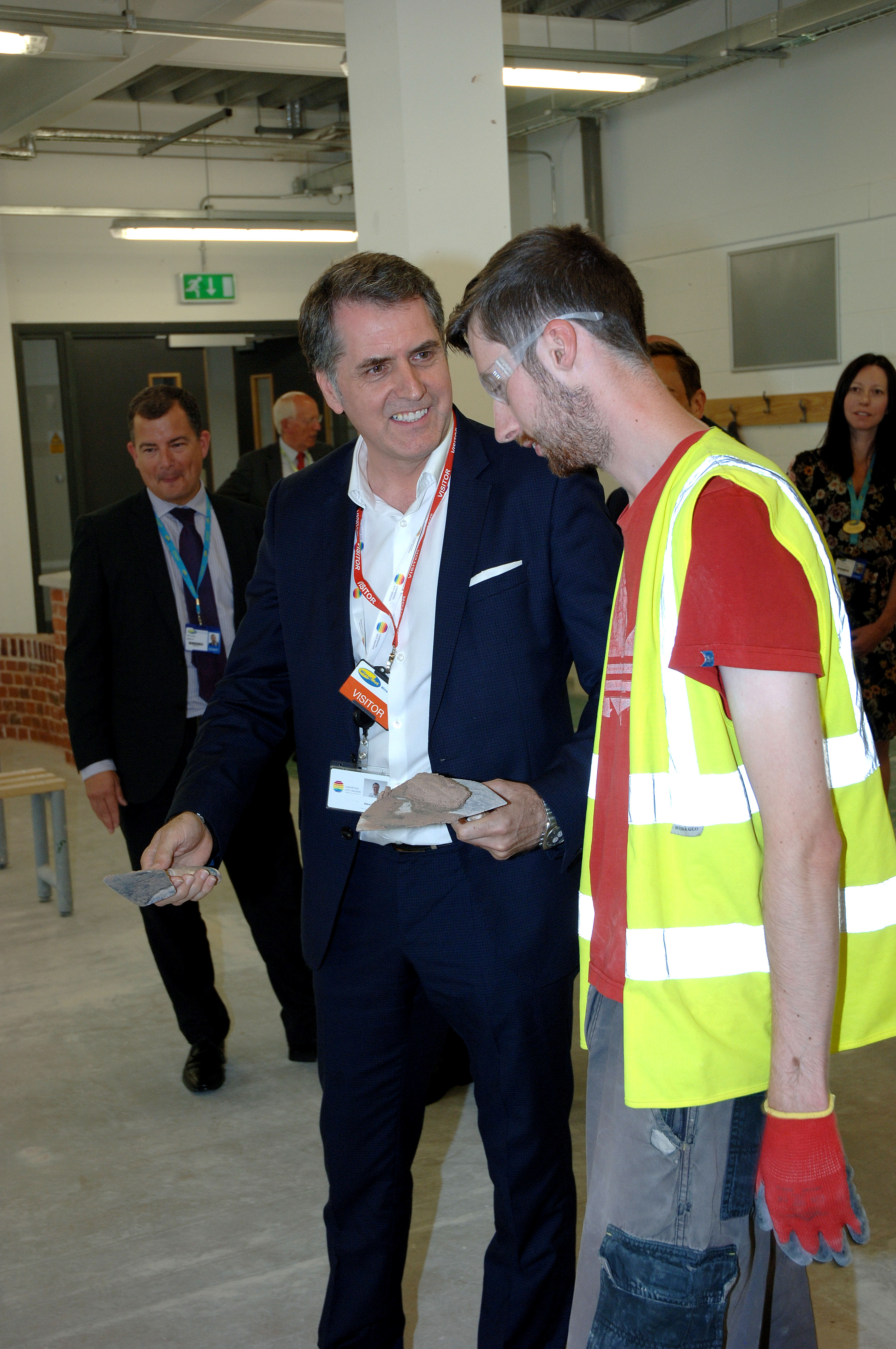 Steve Rotheram, Metro Mayor, said, "My ambition is to raise aspiration for all. Skills and training are two areas that are key if we are to stimulate much needed economic growth in the Liverpool City Region. The apprentices I met today are an example of the breadth of extraordinary talent that exists in our area. Providing all our young people and communities with the skills and education they need to access rewarding and stimulating employment is one of the main drivers of my Mayoralty. We need a skills revolution and an approach to education and apprenticeships that is much more ambitious and imaginative. We cannot prosper with a two-tier economy, where talent and human creativity are squandered and where growth and prosperity only exist in isolated pockets. We want to build our future economy on fairness, social justice and opportunity for all. Our young people are our greatest economic resource, so let's develop and unleash their potential."
Michael Norton, Acting Principal of Wirral Met said, "Education and skills are crucial to every thriving economy. I am immensely proud of our college campuses, which play a significant role in the way we support and develop the skills base for these growing sectors. Wirral Met is playing a central part in helping local people unlock their potential and gain the skills needed to be part of our vibrant, Liverpool City Region."