Lotti Littler, Level 3 Sport and Exercise Science student, recently had one of her biggest dreams come true as she competed at the All Star Cheerleading Summit held at ESPN Wide World of Sports in Orlando, Florida.
This is the world championships for her division, where Lotti and her team, Rising Stars Aurora, competed. After receiving amazing scores on day 1 and reaching the finals, Lotti and her team placed 4th in the world!
Lotti and her team had been training extremely hard for this competition and two UK competitions, where they placed 2nd in the regionals and won the National Champions at the British Open for the second year in a row.
They are now preparing for another competition at Newcastle Metro Radio Arena, and Europeans in June at the Liverpool M&S Bank Arena.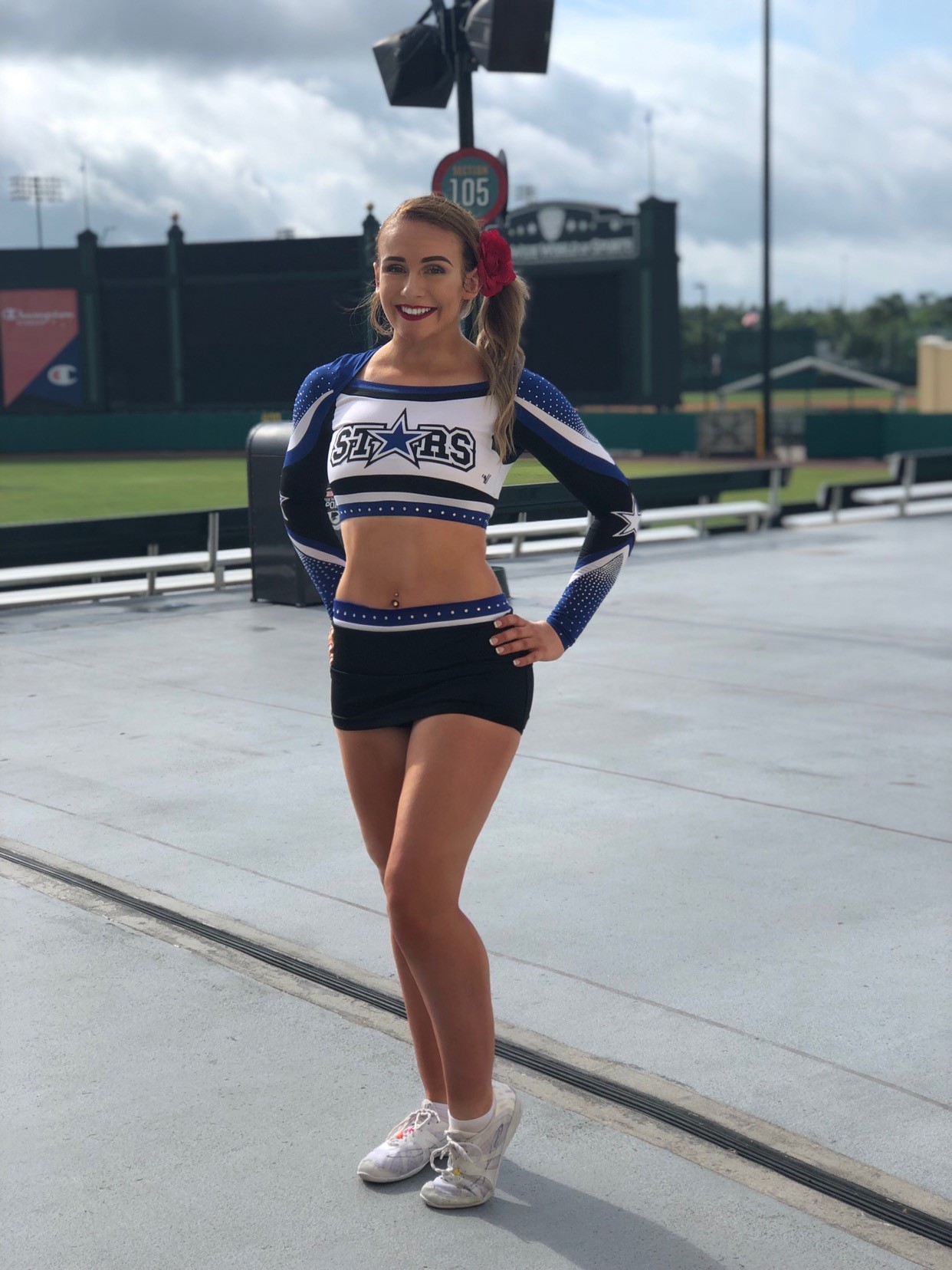 Lotti said: "This time 9 years ago, I was at a small local team and would never have believed I would have competed in America 3 times now. Just to get a bid to compete at the Summit and to be the first UK team to compete in the International Senior 4 division is such an amazing journey in itself and I'm so honoured to say I've done it.
"I travel 150 miles a week to be part of Rising Stars who are based in Stockport, and it's so worth it for the amazing winning feeling and to be on a team with my best friends. Allstar cheerleading is rapidly gaining the respect it deserves in the UK as it expands across the country with influences from all over the world, and I am so proud to have represented my team and my country at the world championships."
What a fantastic achievement. Well done Lotti and best of luck, from everybody at Wirral Met!