Prep 4 Life students celebrated an extensive Sale of Artworks with a cheese and wine reception in The Birches Restaurant based on the theme Icons. Staff, students and parents took the opportunity to purchase canvases ranging from portraits of The Beatles and Jimi Hendrix, through to cinema legends such as Laurel and Hardy.
The event was the culmination of an extended Prep4Life enterprise project which entailed students visiting the Andy Warhol exhibition at the Tate to trace the history of pop art portraiture, designing market research questionnaires and collating research data into spreadsheets predicting the most likely subjects to result in sales and, of course, drawing designing and painting the canvases themselves.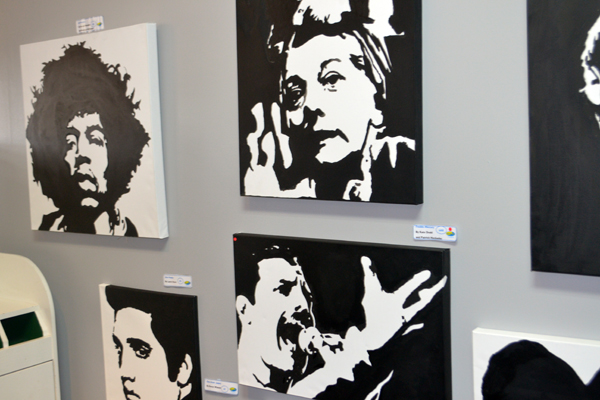 Feedback from visitors was fantastic, resulting in a large number of commissions which the Prep4Life students will work on during the summer term.
Our thanks go to all students and staff who worked so hard to make this a memorable and exciting day.