Three of our Hospitality & Catering students had the amazing opportunity to take part in this year's North West Commis Chef of the Year Competition 2019 that took place in May.
We are delighted to reveal our student successes…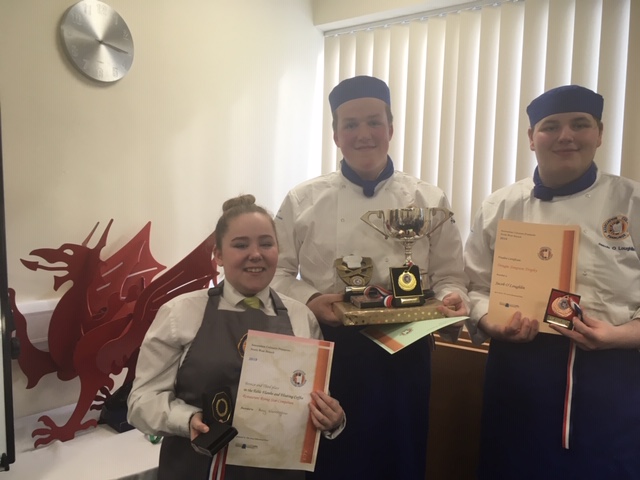 Amy Warrington was awarded the Bronze Prize for Restaurant Rising Star Award. Amy skilfully prepared a Flambé dish and coffee. Meanwhile, Jacob O'Loughlin took home a participation medal for his gluten free Bakewell tart and rum baba! Well done both.
To round off a fantastic day, student Lucas Eaton was awarded the GOLD Eric Walker Trophy for his stunning dish of leek and potato potage, coq au vin and Petit Pois a la Française. All of the dishes sound delicious, well done to everybody who took part!