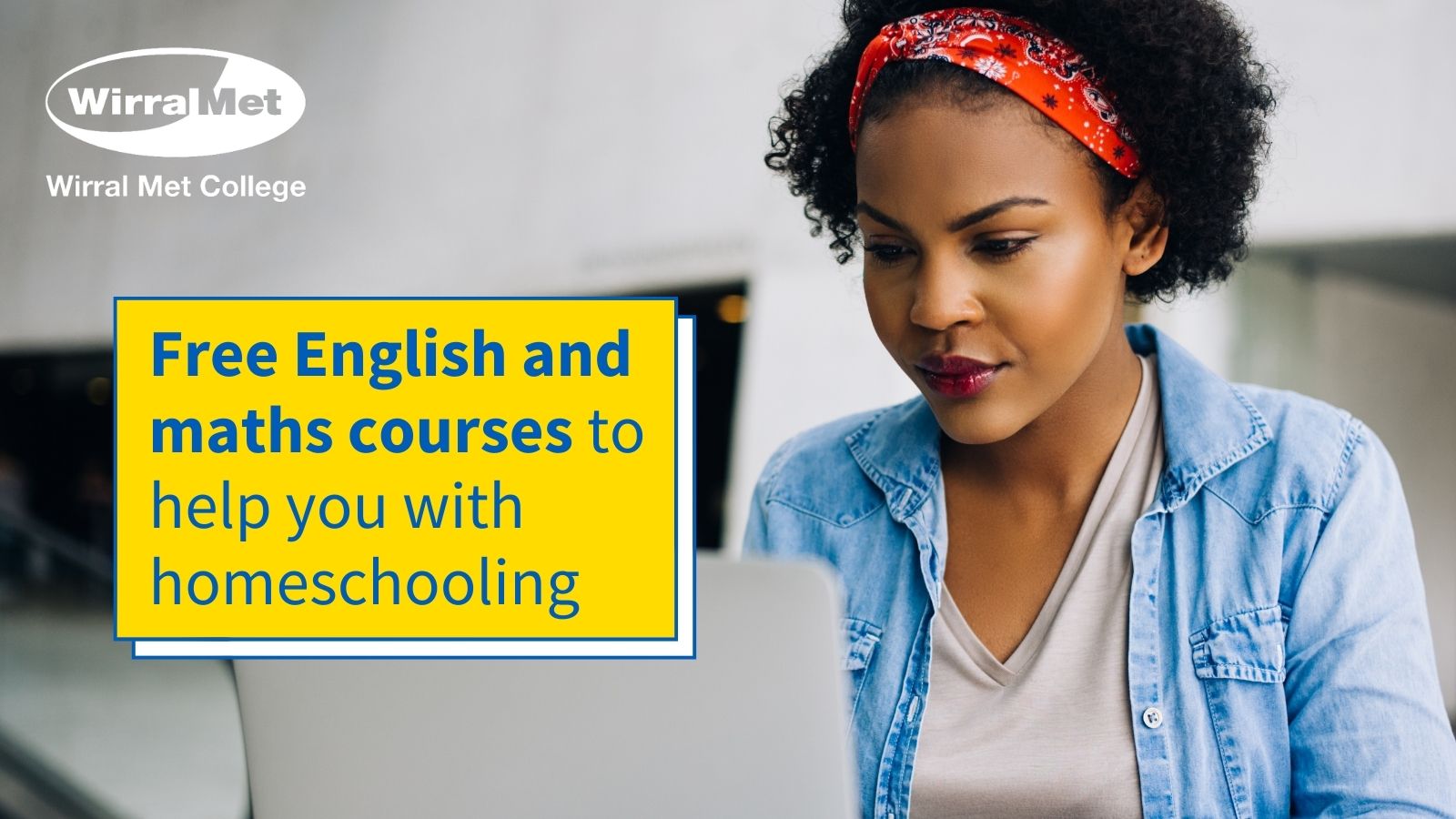 Parents and grandparents who have left their school days far behind can be forgiven for their rusty English and maths skills. Unless you're a teacher, it's likely that during lockdown you've realised you need some help with supporting children with home schooling.
Luckily, help is on hand. Many parents and grandparents may not realise that we offer free English and maths courses from beginners level up to GCSE. Regardless of your child's age, you can take advantage of our wide range of courses to help you brush up your skills! Our entry level English and maths courses are perfect if you have children in primary school, or you could choose to study a pre-GCSE or GCSE qualification to help support your secondary school child.
Flexible free English and maths courses are available throughout lockdown and will continue during future restrictions. If you don't want to wait until we re-open after lockdown to attend College during the day or evening, there are other options:
You can choose to join online classes live on Microsoft Teams where you'll meet your tutor and classmates virtually while you learn.


Alternatively, with the pressures of home schooling alongside working from home or caring for family, you can choose to brush up your English and/or maths through online courses, where you can learn remotely (from home or work) at times to suit you. You'll still get help and support from your tutor to keep you on track throughout your online course so you won't be alone.
"The tutor was amazing!"
Lynne, one of our English students, said: "Having put off doing an English course since leaving school 40 years ago, as I lacked confidence and hated the subject at school, I finally decided to do the level 2 English Functional Skills to build my confidence.
"From the very first lesson I was made to feel comfortable. The tutor was amazing, she really encouraged me and improved the confidence of all the students in the class. She made the lessons fun and I felt that I learnt something new each week. I found that I was looking forward to the lessons instead of dreading them… I would highly recommend the course and wish I had done it years ago. I now have the confidence to go on to apply for more course."
"You made me believe in myself"
One former maths student called Helen, said: "You made me believe in myself and keep going, and made the maths easier for me to understand. I can't thank you enough for all your help."
Another maths student called James said: "Thank you much for everything, I looked forward to your lessons. I enjoyed them so much; never thought that would have happened with maths!"
Next steps
So if it's time to brush up your English and maths to take the pressure off home schooling, take action now. You can find out more about our courses by visiting our English and maths webpage.
If you are unsure which course is best for you, you can speak to one of our friendly Student Advisers via live chat during weekdays from 9am to 4pm (up to 6pm on Wednesdays).
Imagine how great it will feel to be confident and able to help your child/children with their homework!