Four Wirral Young Chef finalists recently competed against one another in the Birches Restaurant at Wirral Met College.
The competition was judged by Paul Askew, owner of The Art School Restaurant, Liverpool and Marc Wilkinson, Chef-Patron at Michelin star restaurant Fraiche in Oxton. The winner of Wirral Young Chef 2017 was announced at the Tourism Awards on 12th April 2017.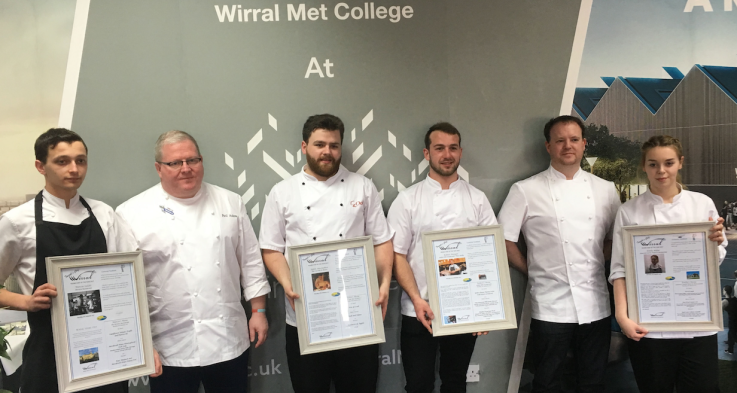 The competition was strong with each finalist initially cooking in their own restaurant with College Manager of Hospitality & Catering at Wirral Met Tony Boustead judging their performance and writing a review. This was followed by a finalists' cook off in the training kitchens at Wirral Met College's Conway Park Campus on Monday 3rd April 2017.
Catering plays a significant role in the Visitor Economy sector which is highly competitive. Restaurants, bars and hotels require their chefs to continuously develop their skills and ability to create innovative and imaginative dishes as diners become ever more discerning. There are huge opportunities for young chefs and student chefs to develop exciting and rewarding careers in this growing sector. The Wirral Young Chef competition allows the young chefs to develop their skills with advice and guidance of top chefs in the industry.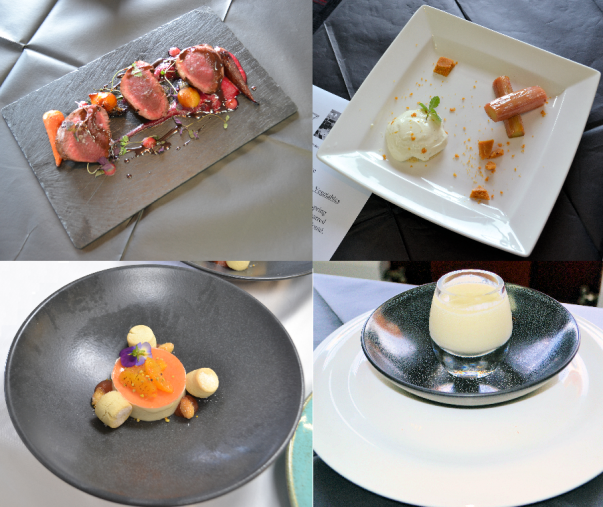 The Oak Bar and Bistro, represented by Jamie Macmahon, hosted the first Wirral Young Chef of the Year event for 2017. The newly refurbished 'Oak Bar and Bistro' in Greasby (formerly Ellie's Bistro) opened its doors to welcome diners to the first Wirral Young Chef of the Year event 2017.
Marcin Sielski was next to put on a display of assured, convincing cooking with wonderful food, great service and a real sense of calm at The Riviera Restaurant, Port Sunlight.

Third Wirral Young Chef of the year finalist Robert Manger served up a three course seasonal menu with contemporary food, in a convivial setting at Milan (The Restaurant) in West Kirby.
Finally, young chef Emily Milne concluded the first round of this year's Wirral Young Chef competition an inventive menu using complex flavours and a modernist approach in the superb setting of the 16th Century Leasowe Castle Hotel.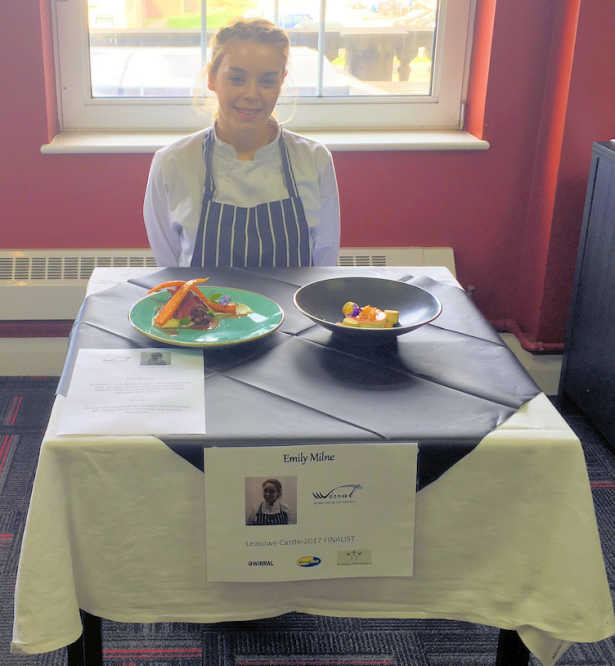 The Wirral Young Chef finals required each of the young chefs to use honey as their main ingredient in both the main meal and desserts. The finalists laid their food out at the College's Birches restaurant, supported by family and friends. The judging of two courses took place by Paul Askew and Marc Wilkinson, who then gave each of the Wirral Young Chef finalists constructive feedback to help them develop and improve their skills further.

Emily Milne of Leasowe castle was announced as winner of Wirral Young Chef 2017 at the Tourism Awards held at the Floral Pavilion, New Brighton. Emily's cook off meal consisted of a main: Pigeon breast with rhubarb, honey and caraway glazed celeriac purée, purple sprouting broccoli and borage. Her dessert was a beautiful display of mascarpone mousse, blood orange roasted almonds and vanilla shortbread.

Congratulations to all four finalists!