Careers in business encompass a wide range of opportunities, whether you would like to be an administrative assistant, an accountant, a receptionist, an IT manager, human resources manager, or you would like to work in marketing or events management.
You can choose to gain qualifications and work experience by studying full-time in college, or you can look for a job and become an apprentice, so that you can earn while you study towards qualifications. Jobs in business support cover almost every industry sector, from manufacturing companies to hotels, hospitals, and the financial services sector, each of which offer many different roles from junior to senior positions. You can progress from being an assistant to becoming a manager or high flying director, and Wirral Met College can help at every stage of your career.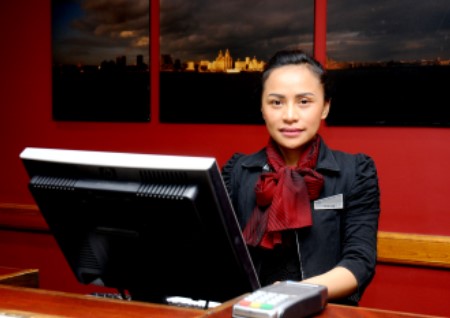 A career in accountancy could find you working within the accounts department of an organisation, helping them to manage their money properly, or working in an accountant's practice managing various client accounts. Running a business involves managing lots of financial activities from bills, expenses and employee salaries. If you have a business brain and are good with numbers, why not chose a career in accountancy?
The human resource (HR) department is a vital part of any business. A career in HR could see you supporting the performance or attendance of current and future staff. HR are also responsible for the recruitment of staff and ensuring all staff are sufficiently trained so they are effective in their roles.
Marketing is a fundamental part of any business. Without successful marketing influence how will you communicate your services to your customers? Thanks to today's fast moving digital activities, this is a very exciting time to get involved in marketing as many companies are developing website activities to facilitate online sales and effective communications through social media. Choosing to do an apprenticeship in marketing will mean you can earn money and gain experience all at the same time. An advanced level apprenticeship could see you getting involved in events management, market research, advertising and more.
Every industry requires good business skills to make it successful. Excellent business and administration skills are invaluable, wherever you work. In doing a business support apprenticeship, you'll develop your business acumen and you can progress onto leadership and management opportunities.
Wirral Met College can help you get to where you want to be and choosing a business course at Wirral Met could be your first step to a career in this sector. Apply online now or for impartial information, advice and guidance call 0151 551 7777 and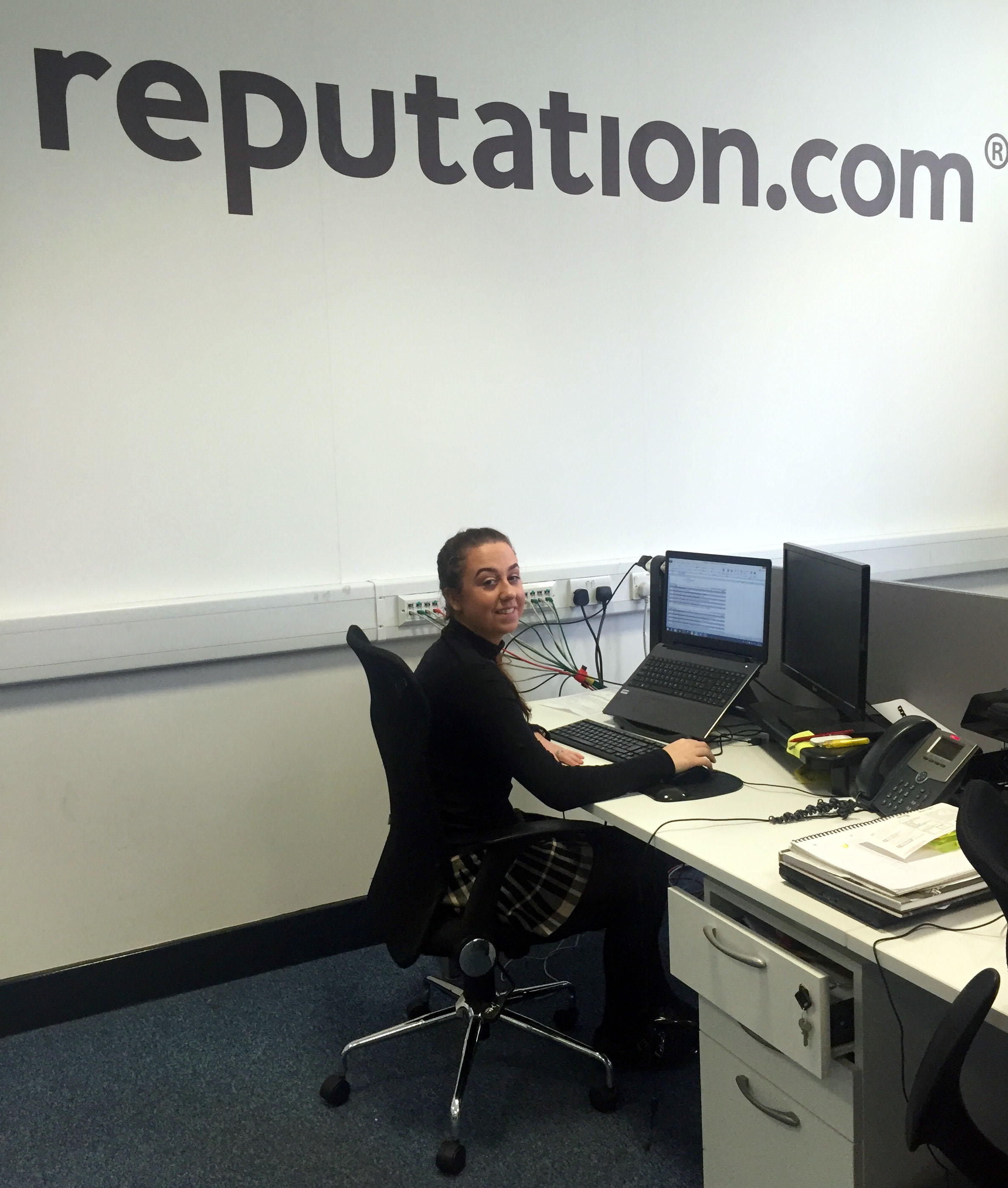 speak to a Student Adviser.
Meet the student
Michka Munro–Wilson works as a digital apprentice at Reputation.com and was studying towards A Levels and working part-time before she started her apprenticeship. She commented, "I chose to do an apprenticeship because it is leading me in the right direction and helping me develop the skills I need for my future career; such as confidence, leadership skills, team work skills, communication skills and many more. An apprenticeship also allows me to gain work experience which is important to any employer when going through the recruitment process. I will also be gaining a qualification at the end whilst working and learning everyday as well as earning money."
Michka said, "I would definitely recommend Wirral Met College, they have guided and directed me in the right direction so I can have a successful career in the future. I am very happy with my choice of my apprenticeship!"