Many choose the option to progress onto college or university to study towards a degree – did you know, you can study towards a degree from University of Chester, University of Liverpool or University of Central Lancashire (UCLan) at Wirral Met College?
There are many benefits of staying local and studying a higher education course at Wirral Met; you can take advantage of our high quality teaching, lower fees, excellent links with employers, dedicated study facilities and outstanding student support. Let a higher education course at Wirral Met be your route to a job or further study at university.
Meet the student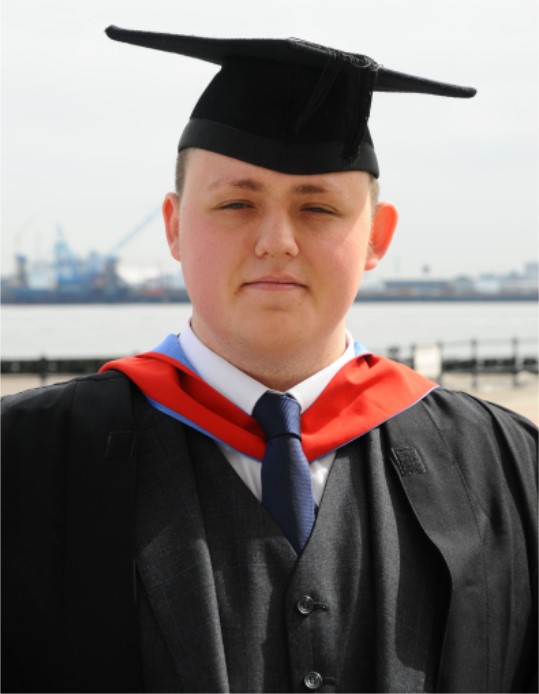 Adam Ravenscroft completed the Higher National Diploma (HND) in Applied Chemistry and is progressing onto university to complete a degree in Applied Chemistry.
Higher apprenticeships are an option to consider…
For those wanting to gain crucial experience and develop their skills whilst working, there are options to continue your education whilst working as a higher level apprentice. Higher level apprenticeships are available in areas such as Science, Accounting and HR/Personnel. They provide development in the workplace and lead to qualifications such as the AAT Level 4 Diploma in Accounting, the Higher National Certificate or Higher National Diploma in Chemical Science in Industry, or the Chartered Institute of Personnel and Development (CIPD) Level 5 Applied Diploma in human resources (which is the equivalent to the second year of a university degree).
Need help with choosing a course?
Wirral Met's Student Advisers are available throughout the summer for information, advice and guidance - come to our dedicated A Level Results open day on Thursday 13th August at our Conway Park Campus between 10.00am and 4.00pm. You can also call into our Conway Park Campus and speak to one of our Student Advisers at our drop in sessions, Monday- Friday, 10.00am-4.00pm, or call 0151 551 7777.
There are further open days on Thursday 20th August (10.00am-4.00pm), Friday 21st August (10.00am-4.00pm) and Saturday 22nd August (10,00am-12.30pm), at Conway Park and Oval* Campuses.
*Visit the Oval Campus for Sport and Public Services courses.
Wirral Met's new Wirral Waters campus opens in September 2015 for students studying on Construction courses, take a look at the progress of the building.