Wirral Met College has four campuses based in Wirral, Merseyside. Our Oval Campus is in Bebington, and our Conway Park, Twelve Quays and Wirral Waters Campuses are located in Birkenhead, less than 3 miles away from Liverpool. Liverpool is an exciting, vibrant city with a large student population. To get to Liverpool, you can take a ferry across the famous River Mersey, or travel by train, car or bus. Liverpool's waterfront has just been nominated a UNESCO World Heritage Site and the docks at the Twelve Quays Campus offer amazing views of the Liverpool skyline.
Gaby, Mexico
"I thought that living in England was the best thing for me – I was right"
When you aren't studying, there are colourful markets and traditional shops to explore, such as the famous ice cream shop in Parkgate, where you can enjoy an ice cream overlooking the Welsh coast. The Wirral is host to many events and recently hosted the Open Golf Tournament in Hoylake. Aside from many more spectacular golfing facilities, there are many sports and recreational facilities on offer, such as Europa Pools, tennis courts, fishing, horse riding and even tap dancing.
Whatever you want to do, there will be somewhere to do it in the Wirral. Many of the activities are available at lower prices to students. Among the stranger attractions are the Scarecrow Festival, Kite Festival and Maize Mazes, while the Wirral show in August should not be missed.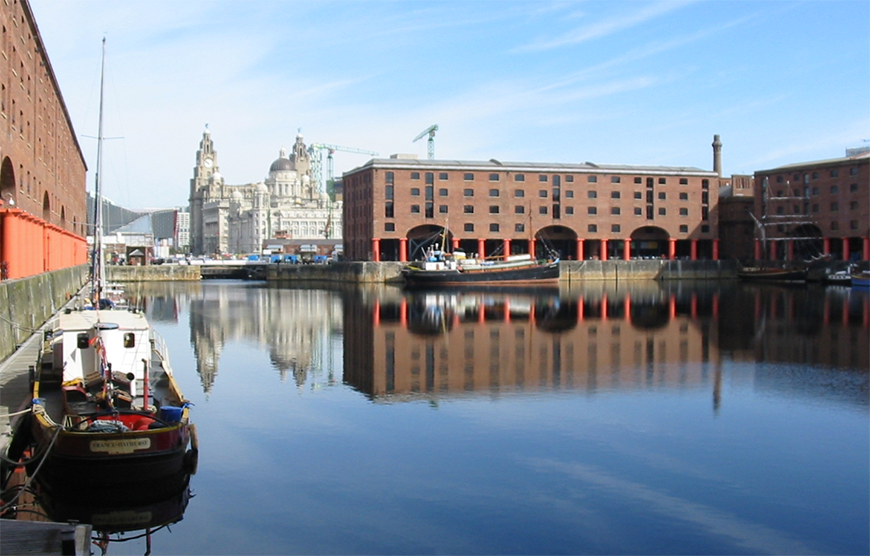 Liverpool and Wirral both have plenty to offer. During the day, there are designer boutiques and shops, as well as more affordable retailers, two cathedrals, China Town, museums and historic buildings and attractions. You can visit the Tate Modern Art Gallery or stroll by the Albert Docks and visit the Maritime Museum. By night, the area buzzes. There are theatres, cinemas, restaurants, cafés, bars, clubs and numerous live music venues which cater for all tastes. The area has a cosmopolitan feel, and you can enjoy a drink al fresco, while watching the world go by.
The North West is famous for music and football. You can watch Liverpool, Everton and Tranmere Rovers football clubs locally or take a short journey to watch Manchester United, Bolton Wanderers or Accrington Stanley. The area is equally famous for horse racing and Haydock and Chester race courses are nearby. The Grand National race and Ladies Day, at Aintree race course bring people from all over the world to watch one of the most exciting and unpredictable races of the year.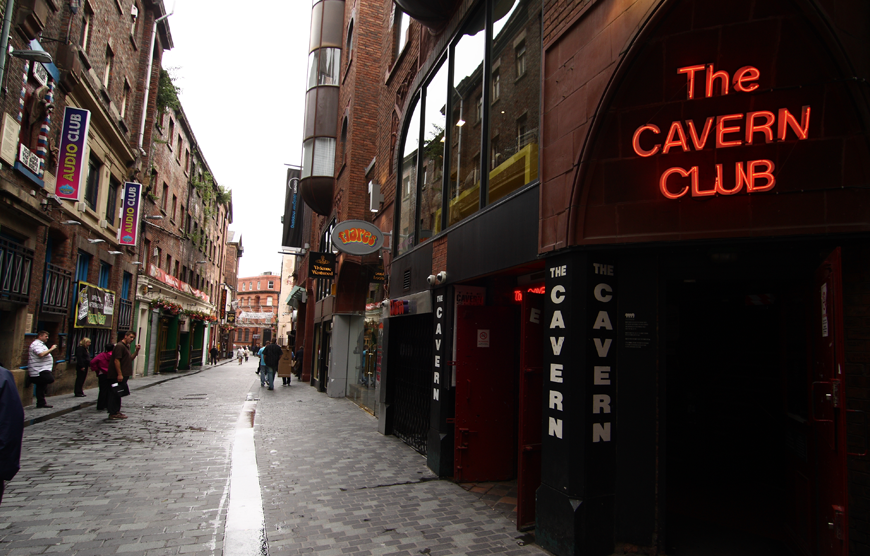 Musically, of course, the area was the birthplace of the Beatles and there is the reconstructed Cavern Club in Matthew Street to visit where you can enjoy listening to live music supplied by local artists. But Liverpool's musical heritage isn't just pop! The Empire theatre regularly hosts opera, concerts and ballets by international artists along with The Royal Liverpool Philharmonic Orchestra. The 02 Academy hosts up and coming young bands and there is Guitar, Acoustic, Irish and Jazz festivals held yearly. Not to mention the Mela festivities in Manchester, Bradford, Blackburn and Birmingham.
Most religions are represented in the area from Christian religions,through to Islam, Buddhism, Sikhism and Judaism. The religious buildings have to be seen to be believed and they include the famous Paddy's Wigwam (the Roman Catholic cathedral), the Gothic Anglican Cathedral, Al-Rahma Mosque, Greek Orthodox Church, Chinese Gospel Church and the Hindu Cultural Centre in Edge Lane.
The area is well-connected for transport, both international and national. There is an airport close by at Speke, with flights to London and many major cities throughout the world. Manchester airport is just 40 minutes away, while Birmingham and East Midlands are 2 hours away. There are regular trains and coaches from Liverpool to London. Ferries also run to Ireland and Isle of Man.