Following last week's celebrations as the college's Wirral Waters Campus was officially opened, the good news continued. Having initially been presented with a North West regional award from the Royal Institute of British Architecture (RIBA) for the new campus, news then broke that the campus was to receive a prestigious national award from the RIBA.
As the academic year draws to a close, there was even more cause for celebration. Congratulations must go to Wirral Met's Catering and Hospitality staff and students as the college restaurant, The Birches, received the AA College Rosette award and the prestigious Gold Standard. Wirral Met is the first FE college in the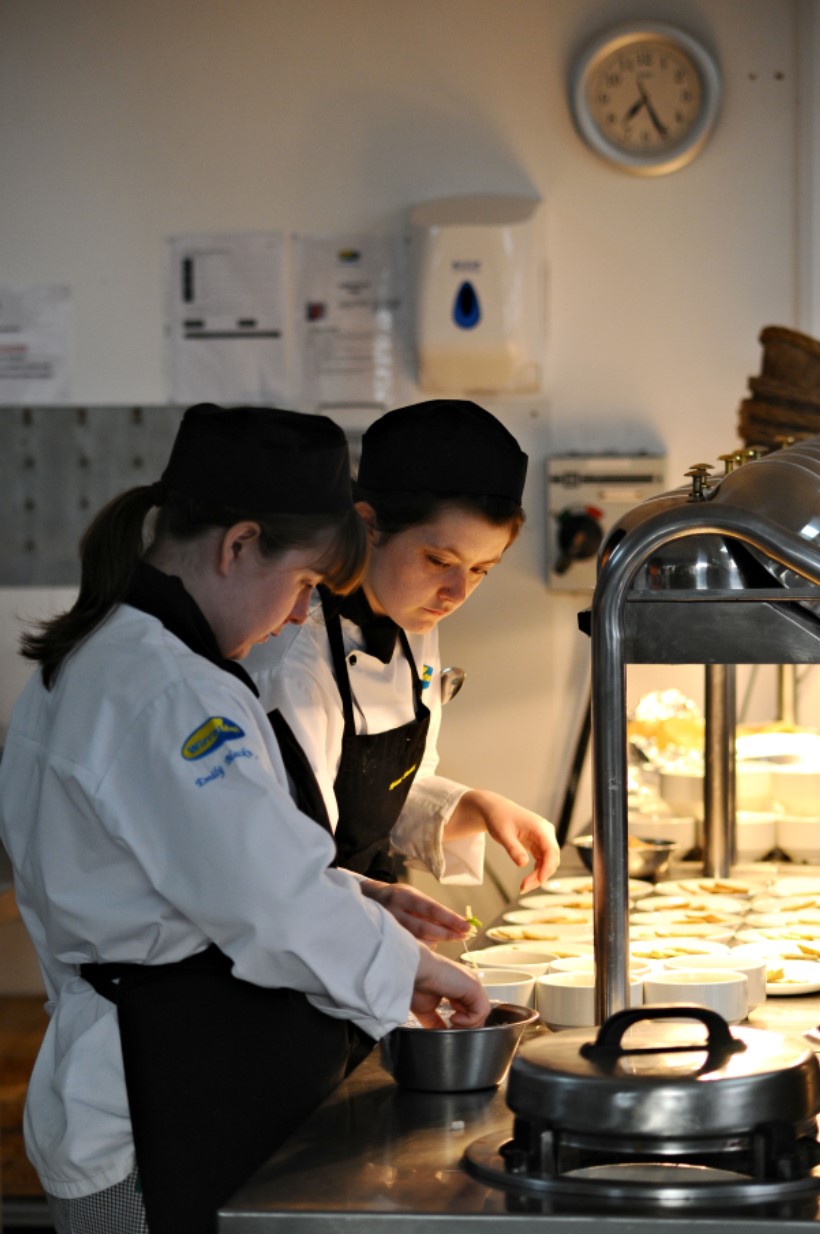 Liverpool City Region to be awarded these two accolades, which recognise the outstanding quality of service the restaurant and the department provides to local people, employers and of course the students themselves.
The prestigious Hospitality Guild Gold Standard award is presented to colleges that achievethe best in their class and demonstrate a progressive and sustainable commitment to matching students' skills with employers' needs. Gold standard colleges take an above average and pro-active approach to the continued professional development of their staff and showcase effective and collaborative industry working partnerships.
AA Hotel Services have been recognising restaurant accommodation since 1908 and first introduced the star rating scheme in 1912, recognising and rewarding establishments for the quality and range of their services and facilities. The report published by AA Hotel Services praises the 'enhanced levels of service' and 'very good communication between the kitchen team and the Front of house (FOH) team'.
Wirral Met College provides a range of realistic working environments in order for students to develop their skills and deliver quality services to real customers. Working within dedicated training kitchens and The Birches Restaurant at the college's Conway Park Campus, students prepare and serve freshly prepared meals at exceptional quality and value for money. They cater for weekly lunchtime restaurant openings, themed events on Thursday evenings and provide catering services at external events, all providing the students with valuable work experience in a commercial setting.
Need help with choosing a course?
You can call in to see Wirral Met's Student Advisers throughout the summer at our Conway Park Campus, or call them on 0151 551 7777; they're available throughout the summer from 10am to 4pm.