Thanks to our Students' Union and Reps for the fantastic organisation of the STAR awards. 39 staff from across the college heard, first hand, just what a fantastic difference they make and received a much deserved award from students.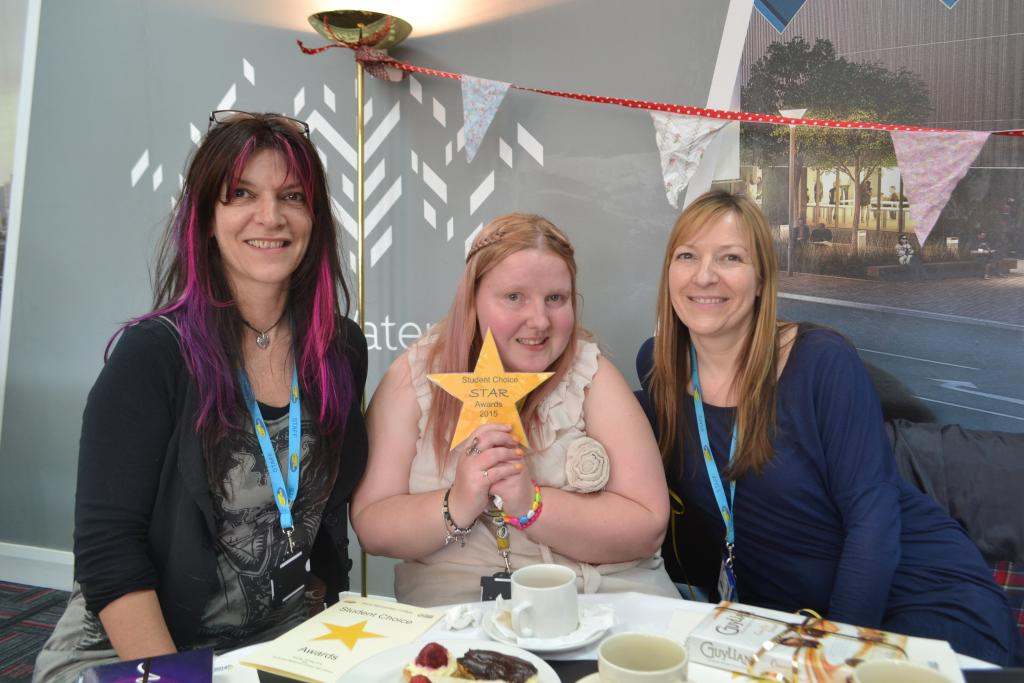 We won the Merseyside Schools and Colleges FA premier Football league! How great is that? After winning a place in the final, beating off competition from Colleges from across the Merseyside Region, our team brought back the cup, winning 4-2 in the final. Well done to Steve, Mike and Students in Team Wirral Met.
In the last week before half term I was reminded of the impact we have on learning when I opened our final year Degree Show at the Williamson Art Gallery.
Seeing the Fine Art, Illustration and Animation and Photography displayed in our beautiful local Art Gallery was fantastic. The only thing that topped it, was seeing the look of pride on the faces of our students and their families, as they enjoyed seeing the reactions of people viewing their talented range of work. As ever, our art staff team can be proud of another superb exhibition and as our Arts Schools enters its 161st year, their blend of creativity and commitment has resulted in a fantastic show from our class of 2015.