It was fantastic to join a few of our construction students and visit the new Campus site, at Wirral Waters, where work has now well and truly started!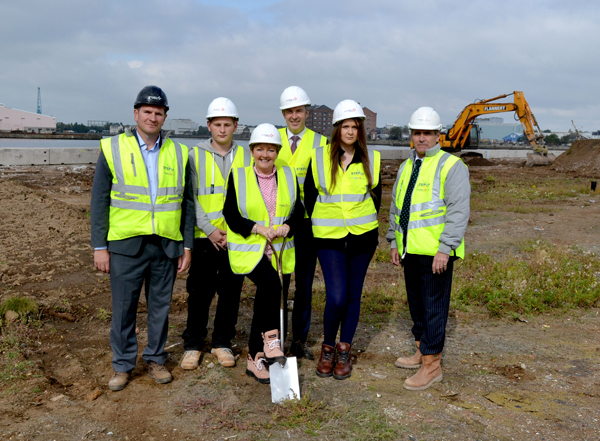 On Friday, we had an artists' impression of the new Campus put up in the Birches Restaurant, to show the new campus and the vision of Wirral Waters, with the new buildings and Marina.As we are now on countdown to the opening, due in September 2015, we will shortly have time lapse photography, so you can check it out on-line.
Freshers' Fair was busy and it was good to see so many of our partners supporting us, at this event. Thanks to the Students' Union, who organised it and handed over a cheque to North West Cancer Research for £4,500.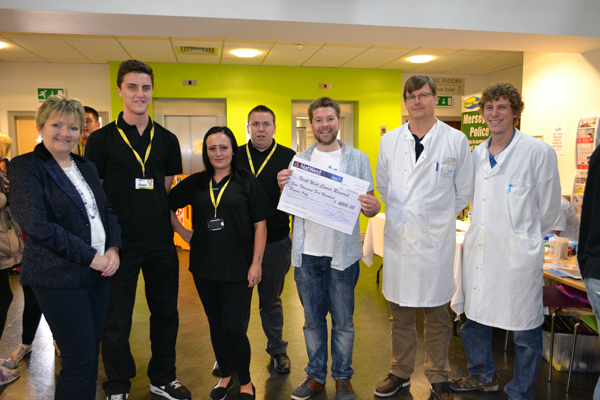 As always, you do a great job for students and, more widely, for our College – thank you!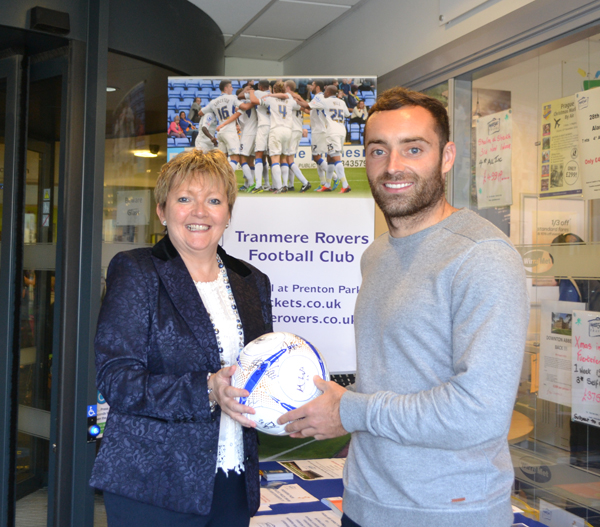 Tranmere defender Danny Holmes attends Wirral Met College's Freshers' Fair.