Fees Deposit
The College currently asks for deposits as follows:
Further Education courses and Intensive English courses:
Full Year
Fee – £5,500
Deposit – £1,800
(This is £153 per week for English classes. Discounts may be available for local students, for more information email This email address is being protected from spambots. You need JavaScript enabled to view it.)
Payment of Course Fees
Wirral Met College requires that international students pay their full course fees less the deposit, in full on enrolment on their chosen course. Instalment payments can be arranged at the discretion and with the permission of the College Manager.
To enable us to offer you a place, we need to be in recepit of a deposit. For international transfers, please forward a recepit from the sending bank, which has been translated into English. This will allow a full recording of the transaction.
Refund of fees
International Students Refund of Fees and Fee Deposit Policy Statement
Wirral Met College will not refund course fees other than for reasons of ill-health. If a student chooses to leave the college prior to the end of their course, the student will not receive a refund of fees and will be liable for payment of any outstanding balance of fees. The College Finance Department will actively pursue payment via debt collection agents and court action to recover any outstanding fees.
Students claiming a refund of fees must provide documentary evidence of their health and prove that they are unable to attend college for the remainder of the course. Evidence will be submitted to the College Director for approval and refund.
Fees cannot be transferred to another college or institution, should a student wish to leave Wirral Met College and study elsewhere. In the case of students in the UK on a study visa, the College will notify the Home Office that the student has left his/her course and is no longer studying at Wirral Met College.
Refusal of Visa Application
Visas are refused for a number of reasons; if the student's visa application is refused they must notify the College and supply evidence of refusal. In the event of a refusal to grant visa/entry clearance the deposit will be refunded, less the sum of £110.
Actions after refusal of visa
If a student is intending to appeal against the refusal of his/her visa they will need to let Wirral Met College know within a week of receiving the refusal. The student should keep the College informed of progress regarding the appeal.
Refund of Deposit
If the student is not intending to appeal or if his/her appeal has been rejected the student or his/her representative should supply the International Student Co-ordinator with a copy of the refusal and statement that they do not intend to appeal or, if applicable, the negative outcome of the appeal.
International Students Refund of Fees and Fee Deposit Policy Statement
Wirral Metropolitan College has a refund of fees and fee deposit policy to inform international students of College policy regarding the return of money paid or owed to the College for course fees or paid as a deposit against reserving a place on a course. The letter of confirmation (CAS), which will include the CAS number issued by the Home Office*, produced on receipt of a deposit, ensures that a student has the necessary paperwork in order to attempt to obtain entry clearance to the UK to study at the College.
Wirral Met College has four campuses based in Wirral, Merseyside. Our Oval Campus is in Bebington, and our Conway Park, Twelve Quays and Wirral Waters Campuses are located in Birkenhead, less than 3 miles away from Liverpool. Liverpool is an exciting, vibrant city with a large student population. To get to Liverpool, you can take a ferry across the famous River Mersey, or travel by train, car or bus. Liverpool's waterfront has just been nominated a UNESCO World Heritage Site and the docks at the Twelve Quays Campus offer amazing views of the Liverpool skyline.
Gaby, Mexico
"I thought that living in England was the best thing for me – I was right"
When you aren't studying, there are colourful markets and traditional shops to explore, such as the famous ice cream shop in Parkgate, where you can enjoy an ice cream overlooking the Welsh coast. The Wirral is host to many events and recently hosted the Open Golf Tournament in Hoylake. Aside from many more spectacular golfing facilities, there are many sports and recreational facilities on offer, such as Europa Pools, tennis courts, fishing, horse riding and even tap dancing.
Whatever you want to do, there will be somewhere to do it in the Wirral. Many of the activities are available at lower prices to students. Among the stranger attractions are the Scarecrow Festival, Kite Festival and Maize Mazes, while the Wirral show in August should not be missed.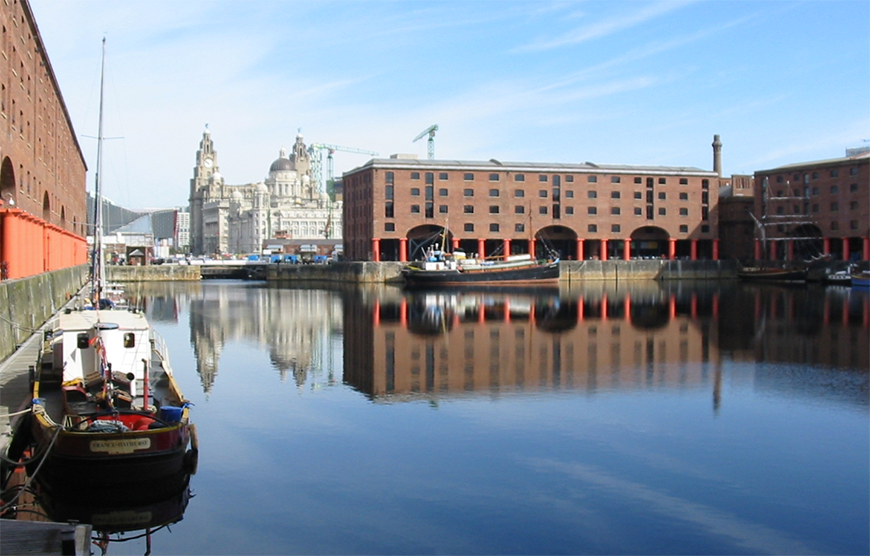 Liverpool and Wirral both have plenty to offer. During the day, there are designer boutiques and shops, as well as more affordable retailers, two cathedrals, China Town, museums and historic buildings and attractions. You can visit the Tate Modern Art Gallery or stroll by the Albert Docks and visit the Maritime Museum. By night, the area buzzes. There are theatres, cinemas, restaurants, cafés, bars, clubs and numerous live music venues which cater for all tastes. The area has a cosmopolitan feel, and you can enjoy a drink al fresco, while watching the world go by.
The North West is famous for music and football. You can watch Liverpool, Everton and Tranmere Rovers football clubs locally or take a short journey to watch Manchester United, Bolton Wanderers or Accrington Stanley. The area is equally famous for horse racing and Haydock and Chester race courses are nearby. The Grand National race and Ladies Day, at Aintree race course bring people from all over the world to watch one of the most exciting and unpredictable races of the year.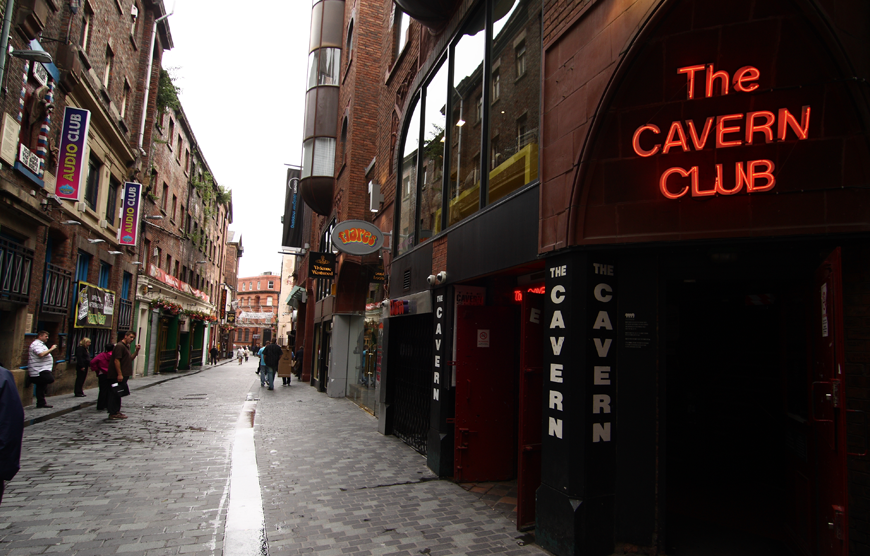 Musically, of course, the area was the birthplace of the Beatles and there is the reconstructed Cavern Club in Matthew Street to visit where you can enjoy listening to live music supplied by local artists. But Liverpool's musical heritage isn't just pop! The Empire theatre regularly hosts opera, concerts and ballets by international artists along with The Royal Liverpool Philharmonic Orchestra. The 02 Academy hosts up and coming young bands and there is Guitar, Acoustic, Irish and Jazz festivals held yearly. Not to mention the Mela festivities in Manchester, Bradford, Blackburn and Birmingham.
Most religions are represented in the area from Christian religions,through to Islam, Buddhism, Sikhism and Judaism. The religious buildings have to be seen to be believed and they include the famous Paddy's Wigwam (the Roman Catholic cathedral), the Gothic Anglican Cathedral, Al-Rahma Mosque, Greek Orthodox Church, Chinese Gospel Church and the Hindu Cultural Centre in Edge Lane.
The area is well-connected for transport, both international and national. There is an airport close by at Speke, with flights to London and many major cities throughout the world. Manchester airport is just 40 minutes away, while Birmingham and East Midlands are 2 hours away. There are regular trains and coaches from Liverpool to London. Ferries also run to Ireland and Isle of Man.
Are you interested in studying in Wirral, Liverpool or Merseyside? The majority of international students who come to Wirral Met College study English with us in their first year before progressing onto other courses either at the College or at other educational establishments within the UK.
Courses run from September to July. However, students are able to join courses at a number of entry dates between September and May.
Intensive English – Edexcel & Ascentis Exams
(Full-time and part-time, from Beginner to Advanced levels)
On this course you will develop all your language skills – reading, writing, listening and speaking. Classes are offered at all levels (beginners to advanced) and will prepare you for internationally recognised Cambridge, Edexcel and Ascentis English Language exams. You will have 15 hours (full-time), 3 hours (part-time) of classroom lessons & tutorial time.
Click here for details of these courses
Click to view the application procedure»
If English is not your first language
Join an ESOL (English for Speakers of Other Languages) course:
ESOL Entry Level 1
ESOL Entry Level 2
ESOL Entry Level 3
ESOL Level 1
ESOL Level 2
Our ESOL courses will develop your reading, writing, speaking and listening skills in English.
IELTS (International English Language Testing System)
Part-time: IELTS is used by many universities to assess English language level.
Click here for details of this course
Click to view the application procedure»
Interpreting (Level 1-3 available)
Part-time: This is an accredited course for training potential interpreters.
Click here for details of this course
Click to view the application procedure»
There are a range of other courses, including univeristy level, which you can study at Wirral Met College. Click here to find out more.
About the English Speakers of Other Languages (ESOL) department
The English Speakers of Other Languages (ESOL) department has been running English courses for students for more than 20 years. Our team of dedicated, experienced teachers and support staff will help you learn in a friendly and supportive environment.
The ESOL (English for Speakers of Other Languages) department is accredited by the British Council which ensures students receive excellent teaching, suitable premises and plenty of support. The College is also inspected regularly by OFSTED, the UK government body which ensures high standards of education in the UK, and that course content and teaching are up to date and of the highest quality.

The aim of ESOL courses is to ensure all your language, social and academic needs are met by:
Providing a stimulating environment in which you can develop your language skills
Providing a range of resources to help you study and achieve your goals
Ensuring you gain the skills to help you progress into further study at Wirral Met or another UK educational establishment.
Offering a range of organised activities which will help you learn more about the English way of life
If you are coming to the college to study English only, you will be assessed before joining your class. You will then be put into a class where the students are at a similar stage in their English learning as you. We have classes from beginners to advanced levels. All full-time courses within the English Language Unit have a maximum class size of 18 students.
Age restrictions:
International students must be aged 18 or above (please note, you may be in a class that includes 16-18 year olds)
Home based students must be aged 16 or above.
Are you an employer?
We can provide training and development to meet the needs of employees for whom English is not their first language. Take a look at our Services for Employers information.
Social Programme
The College's Social Programme is available to all international students. The programme involves activities such as sports, visits to museums, films & other social events. It may also include informational sessions on careers, personal safety etc.
We can offer some courses, including ESOL (English for Speakers of Other Languages) which can be completed within six months. Whether you are an international student interested in applying to Wirral Met College, or a current student in need of guidance, you will be supported by the International team who are here to help with visa enquiries, applications, accommodation and much more.