If you are already living in Wirral, Liverpool or the Merseyside area, or will be moving here soon, and wish to study English, you can book an appointment for Initial Assessment by calling 0151 551 7144.
If you wish to apply from abroad to study English please read the information below:
Please follow the link below for full government guidelines for student visa applications to the UK: http://www.ukba.homeoffice.gov.uk/studyingintheuk/
Full-time students requiring a visa
The College will require a deposit of £1700 for intensive English Language courses or £2600 for English Foundation or Higher Education Courses prior to issuing a letter of acceptance. This deposit will be deducted from the total cost of the fee. If, however, the visa application is unsuccessful, £110 will be retained for administrative purposes and the remainder will be refunded.
How to Pay – Payment in Advance:
By Bank Transfer to:
Corporation of Wirral Metropolitan College
Disbursement Account
Account Number: 40268321
Barclays Bank Plc (Sort Code: 20-50-36)
North Wirral Group of Branches
2 Liscard Village
Wallasey
Merseyside
CH45 4JS
United Kingdom
Please use ESOL A14 and your family name as a reference for the payment.
By cheque
made payable to "Wirral Metropolitan College" and send to the International Office at:
Wirral Metropolitan College
Conway Park Campus
Europa Boulevard
Conway Park
Birkenhead
CH41 4NT.
Please ensure your name and address appear clearly on the cheque.
Payment on Arrival
All payments must be made in pounds sterling or by credit card. Please note that all bank charges incurred must be paid by the student. After commencing the course, no refunds will be offered.
College Campuses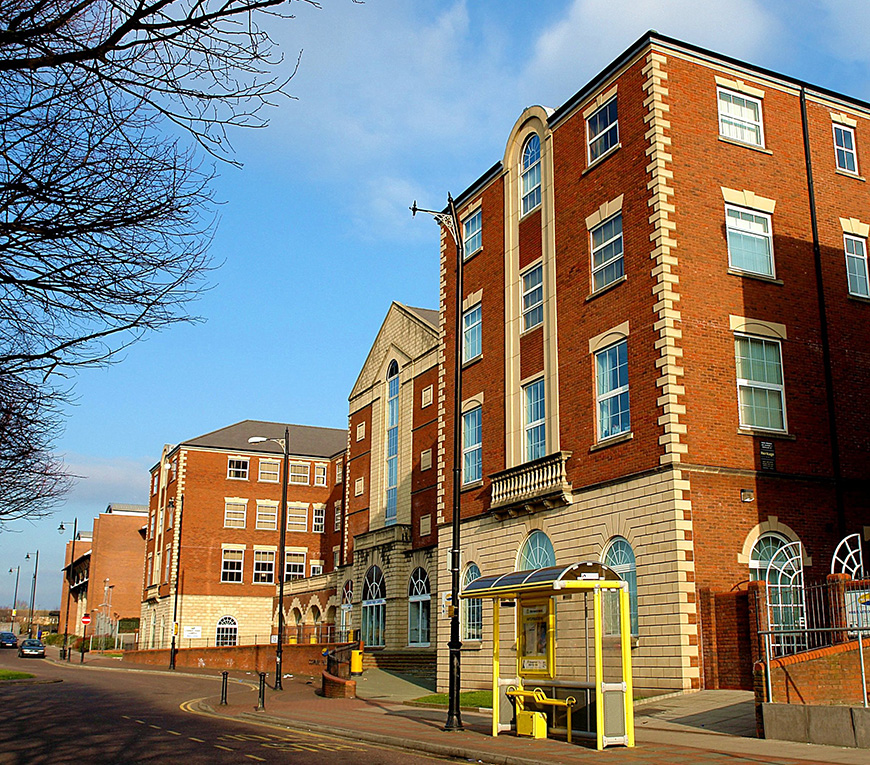 The majority of our international students are taught at the Conway Park Campus in Birkenhead but some of the classes are held at our Twelve Quays Campus in Birkenhead.
Students have access to the College for most of the day and some evenings. Library opening times vary, but generally are the same as students' class times. Every student has free access to the Internet and their own e-mail account.
There are cafés on all sites which offer an excellent range of hot & cold food and drinks. Vending machines selling drinks and snacks are also available.
"Homestay" Accommodation
The International Office can arrange accommodation for you whilst you are studying with us. This is normally with a local English family, living in Wirral, Merseyside, on our "Homestay" programme and costs from £100 to £120 per week. The price covers bed, breakfast & evening meals during the week and all meals at weekends.
Meet two of our Homestay Hosts …
Hilary and Fred are two Wirral Met College Homestay hosts who have worked with us for many years.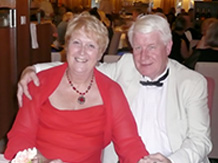 "We have enjoyed hosting students from all around the globe for many years.
We offer comfort and privacy and try to make your stay in our home a happy one."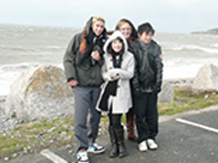 We enjoy helping with the complexities of the English language and love to show you around our part of the world.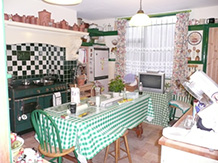 We both like to cook but will allow you full access to the kitchen when you want to prepare your own food.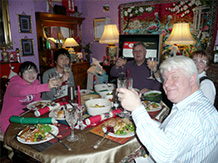 We are both passionate about Art Music and Culture and will enjoy hearing about your lives."
For more information on Homestay at Wirral Met College call 0151 551 7144.