Career Match can help you find your ideal career, by providing you with current information about wages, employment prospects and the number of job postings across the local area.
See which courses lead to your dream career
Find out how much you can earn
Take a look at specific job roles linked to the career you are interested in, and see how many people work in that sector
Find out how many jobs there are locally (across Wirral, Liverpool, Merseyside, Chester)
Take a look at live job vacancies that you can apply for online
Build you CV to use with your job applications
Click here to take advantage of the online careers tool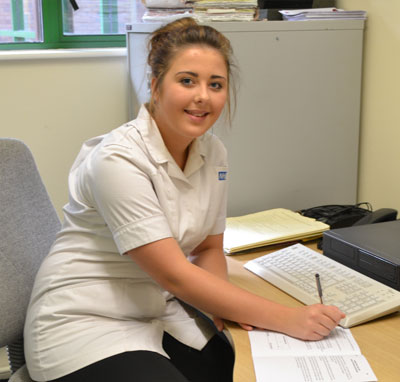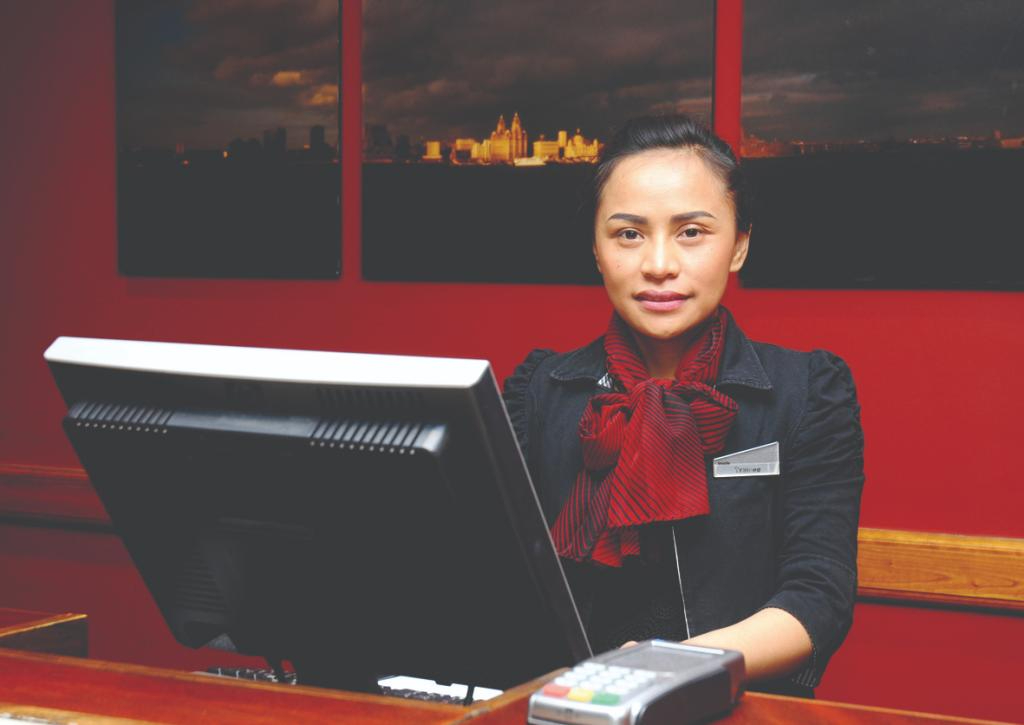 Did you know Wirral Met's support for students with high needs is outstanding and they make exceptional progress*, which means we're one of the top colleges nationally.
*as confirmed in our Ofsted inspection 2017
We want you to enjoy your time at college and we are here to help. If you need support, just let us know!
We have a team of over 60 highly trained and qualified staff, including Specialist Tutors, Communication Support Workers and Learning Support Assistants.
We work with students in every subject area, and at every level from Entry Level to Higher Education.
Pastoral Support Mentors support you with
Personal issues
Problems relating to finance
Childcare
Accommodation
Family issues
Time management
Study support to help you keep up with your work
Additional Learning Support (ALS)
The students we work with have a wide range of needs, including:
Dyslexia/Dyspraxia
ADHD, ADD
Moderate/Complex Learning Difficulties
Mental Health and Well Being
Autism Spectrum, Asperger's Syndrome
Blind or Partially Sighted
Physical Difficulties
D/deaf or Hard of Hearing
You will receive a confidential assessment from a qualified, specialist tutor. They can assess your needs, and work with you to decide what kind of support will help you. This may simply be the loan of some specialist equipment or software. It may be some additional teaching, or perhaps one-to-one support in the classroom or around the college.
Some students only need a small amount of support to help them get on track. Others require longer term support to help them reach their full potential.
Wirral Met College is fully accessible - for details, click Disabled Go Accessibility Information.
Counselling
By having access to this service, students who may otherwise have felt unable to carry on with their education can continue and succeed. Our qualified counsellors support students with a variety of challenges including:
Family problems or relationship difficulties
Major life changes, unplanned pregnancy
Pressures related to course/exams
Stress, anxiety, depression
Loss and bereavement
To find out more, please contact Student Services on 0151 551 7777 or call the Additional Learning Support team direct on 0151 551 7435.
How much will it cost?
Aged 19+
Course fees
Fees are payable in full for any college term where you have attended one or more sessions. Course fees at Wirral Met College include tuition and examination fees, unless otherwise stated.
You may not have to pay course fees if you are claiming certain benefits or you are studying your first full level 2 course, or if you are aged 19-23, your first full level 3 course (conditions apply).
Please see our fees and discounts leaflet for details, or call 0151 551 7777.
Are you an overseas student?
Please contact our International Office for information on fees - call 0151 551 7777, or visit wmc.ac.uk/international.
Fee payment options
You can pay for your fees by credit or debit card, cheque or cash.
If you are paying your own fees and you are not getting financial assistance such as the Advanced Learner Loan, payment options are as follows:
· Pay total fee at enrolment;
· Make initial payment at enrolment, and then pay the balance within two weeks;
· Make initial payment at enrolment, then pay remaining balance by direct debit instalments. (Failure to meet a direct debit instalment will result in the full balance of fees becoming due immediately);
Instalment payments are as follows:
| | | |
| --- | --- | --- |
| Course Duration (weeks) | Initial payment | Number of instalments |
| 1-10 | Fees Payable in full at enrolment | Fees Payable in full at enrolment |
| 11-16 | £80 | 3 instalments |
| 17-23 | £80 | 4 instalments |
| 24 or more | £80 | 6 instalments |

Students whose fees are sponsored by employers, agents, local authorities or other organisations must provide written evidence of this at enrolment. A letter must contain contact details of who will pay the fees, and the address to which the invoice should be sent. In the absence of this evidence, the enrolling student will be kiable for fees. When an employer or other agency agrees to pay these fees, they become liable for them in full.
Financial support - loans & support funds
You may be entitled to financial help from college towards payment of fees, travel costs, childcare, residential fees or equipment required for your course (conditions apply).
19+ Learner Support Fund
19+ Learner Support Fund provides help from the college towards payment travel costs, childcare, residential fees or equipment required for your course (conditions apply). Speak to the Student Services team for details – 0151 551 7777.
20+ Childcare Support
Click here for information on applying for the 20+ Childcare Support Fund.
Don't forget, you can seek impartial money advice from The Money Advice Service.
For Higher Education (HE) courses, student loans are available to most students undertaking a full-time degree, foundation degree, HND/HNC, PGCE or Certificate in Education programme.
For more information download our fees and discounts leaflet or call 0151 551 7777.
---
Advanced Learner Loans
Advanced Learner Loans give students aged 19+ in further education, studying eligible level 3-6 courses, access to financial support for tuition costs from the Student Loans Company.
Before applying, you will need to check the course you are applying for is eligible for an Advanced Learner Loan. You will receive a Learning and Funding Information letter from us when you are offered a place on the course.
Loan repayments apply once you have completed your course and earn over £25,000.
It's easy to apply, your household income isn't taken into account and there are no credit checks. For more information, visit: https://www.gov.uk/advanced-learning-loans/further-information
Here are some of the key facts about the loan:
Repayments are linked to what you earn and not how much you borrowed.
You only have to start making repayments when you've finished your course and you're earning over £25,000 a year (which is £480 a week or £2,083 a month). Until then you don't need to pay back anything, but you can make voluntary repayments at any time.
You pay 9% of the money you earn over £25,000, before tax. For example, if you earn £27,000 a year, your monthly repayment will be £15 a month; and if you earn £35,000 a year, it will be £75 per month.
Interest is charged on a sliding scale between the Retail Price Index (RPI) and RPI +3%, depending on how much you earn.
For further information, contact Student Services on 0151 551 7777 or visit the National Careers Service website.
Are you studying on an Access to Higher Education course at Wirral Met College?
If you successfully complete your Access to Higher Education programme at Wirral Met College and subsequently progress on to and successfully complete a HNC/D, Foundation Degree or Degree course, your Advanced Learner Loan fees on the Access programme will currently be waived. You will still have to pay for the HNC/D, Foundation Degree or Degree course fees.
What could my Advanced Learner Loan repayments be?
With the Advanced Learner Loan, repayments are linked to what you earn, not what you borrow. This tool will help you find out what your repayments would be based on what you expect to earn when you've finished your course.
Find Out More Using The Repayment Calendar
Don't Forget! You can seek impartial money advice from The Money Advice Service.