If your son/daughter/young person in your care is in Year 11 (or even year 10 or earlier!) and you are helping them research post-16 options, find out how to get the most out of College open evenings.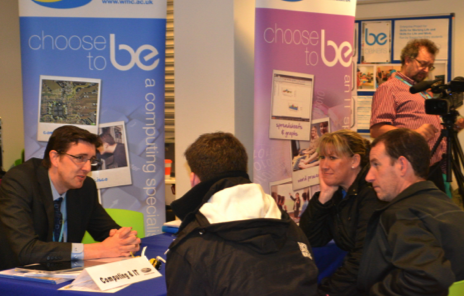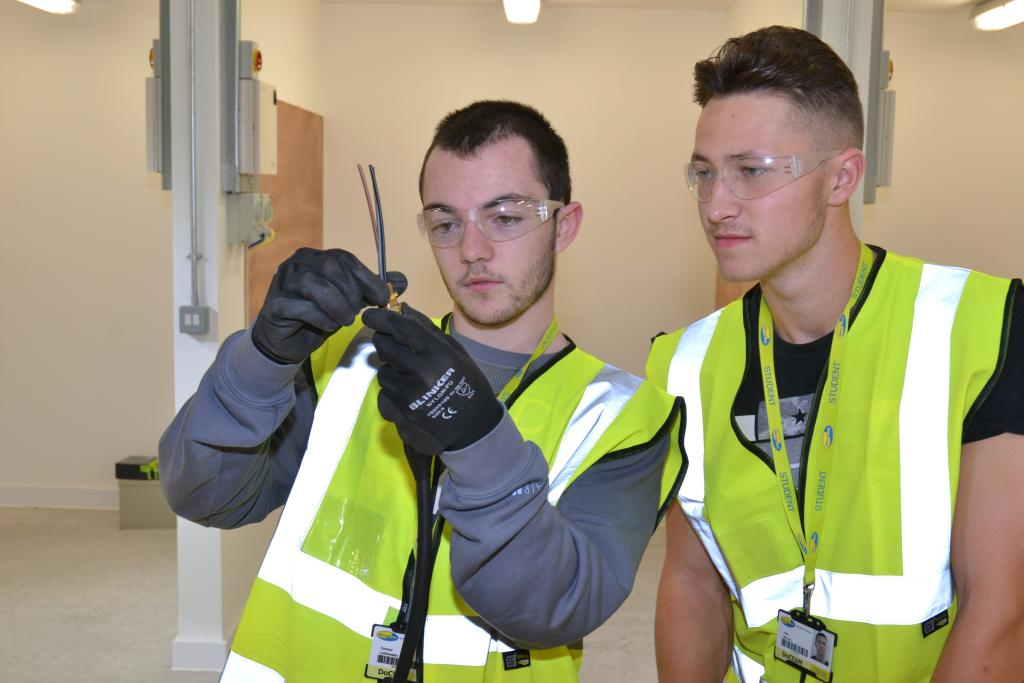 1. Don't delay
Go along to open evenings as soon as possible, as they can really help with decisions about which college or sixth form to apply to. Next September may seem a long way away to many teenagers, but schools and colleges tend to hold open evenings in the autumn term ready for courses starting the following year.
2. Do your research
Have a good look round the website or a prospectus beforehand if possible, so you can prepare a few questions for the day.
3. Get involved!
If there are talks or tours, do encourage your son or daughter to get involved. They may be shy at this stage, but it's a great way for both you and them to get a well-rounded view of what's on offer.
Have a look at the type of classrooms/workshops/labs available. See what the café, library and computer facilities are like, and ask about sports clubs and Students' Union activities.
4. Talk to us!
The staff at open events have a wealth of knowledge about their subject areas and will be very happy to answer your questions. Often there will be specialist advisers to talk about finance, student support, apprenticeships and more, so feel free to bring that list of questions along with you!
Where possible, encourage your son or daughter to chat directly to staff.
At some events you'll also get chance to meet current students – the insight they can give is priceless! Even if there isn't someone on the specific course your son or daughter is interested in, they'll give a good idea of what life at college is really like and they can make school leavers feel at home before they've even applied. They can also explain what the style of learning is like and how it's different to school.
5. After the event
Aim to have a chat about how the open evening went and discuss next steps while it's still fresh in your minds. What options were available which suit most, e.g. study programmes or apprenticeships?
Now is the time to apply if they've made a decision.
Or, if your son or daughter still isn't sure what to do, they can also speak to their school careers adviser or Wirral Met's Student Advisers.
Career Match can help you find your ideal career, by providing you with current information about wages, employment prospects and the number of job posting across the local area.
Career Match
See which courses lead to your dream career
Find out how much you can earn
Take a look at specific job roles linked to the career you are interested in, and see how many people work in that sector
Find out how many jobs there are locally (across Wirral, Liverpool, Merseyside, Chester)
Take a look at live job vacancies that you can apply for online
Build your CV to use with your job applications
At Wirral Met College, your son or daughter will be treated as a young adult and we provide them with the firm monitoring and support that they need to help them prepare for apprenticeships, jobs and university.
Our aim is to provide impartial information and advice to young people in Years 9, 10, 11, 12 and 13, their parents and guardians, about the full range of education and training opportunities available.
We are keen to work in partnership with secondary schools to support them to meet the 8 Gatsby Benchmarks*, ensuring they have an embedded programme of career education and guidance that is known and understood by students, parents, teachers, governors and employers.
What we offer:
Assembly visits, talks or presentations
We can provide an overview of the opportunities and benefits of studying for work-related qualifications at the College, linking to local job opportunities and careers across the Liverpool City Region.
School students can ask questions about courses, careers and the range of learning and financial support we offer. We can also focus talks on particular topics you require, such as apprenticeships or higher education / Degrees & Foundation Degrees available at College.
---
Interactive careers workshops
Workshops can be customised to meet your needs but may include identifying personal interests, strengths and weaknesses, researching potential careers, apprenticeship or job opportunities, and starting the application process.
---
College campus tours
Tours of college campuses can be customised to meet your students' specific needs. Tours give them the chance to visit specialist facilities, meet tutors and current students including the opportunity to observe teaching and learning as it happens.
---
Taster sessions
We can provide career taster sessions at our College campuses which include interactive, hands-on experience of job-related courses using our specialist facilities eg Nursing, or Medical Science. Alternatively, we can provide industry day / taster sessions at your school. The aim of our tasters is to inspire young people to explore their interests and learn more about careers they may have in mind.
---
Support with student transition to College
• 'Moving up' days including taster days for students who have applied to start a course in September; these usually take place at the end of June/beginning of July.
• College familiarisation tours for students with additional learning needs or difficulties who need some reassurance prior to attending college open evenings, taster days or 'moving up' days.
---
Attendance at school careers events
If your school is hosting a careers convention, parents' evening, options' evening or drop-in advice session, please let us know if you would like us to attend. We can provide information about all of the courses at Wirral Met, apprenticeships, higher education and how to apply.
---
College open events
Click for details of our open days/evenings & 'moving up' days for College applicants

---
Drop-in information, advice & guidance at our Conway Park Campus
Our qualified Student Advisers offer professional, impartial advice and guidance. Student Advisers look at previous experience and qualifications, they discuss future aims and career ideas and help individuals to identify the right study programme or apprenticeship to meet their career aspirations.
Student Advisers are based at our Conway Park Campus and provide a drop-in service (no appointment needed) from Monday to Friday 10am-4pm (all year round) and Wednesdays and Thursdays 10am-6.30pm (term time only).
---
Other Services:
• Staff development for Careers Advisers/Co-ordinators including course/qualification updates and tours of Wirral Met College campuses
• Support with mock interviews
• Links with SENCOs to provide support for care leavers or students with safeguarding needs
• Competitions eg the College hosts Junior Bake-Off and STEM Top of the Bench events
*The Gatsby Benchmarks
1. A stable careers programme
2. Learning from labour market information
3. Addressing the needs of each student
4. Linking curriculum learning to careers
5. Encounters with employers and employees
6. Experiences of workplaces
7. Encounters with further and higher education
8. Personal guidance
Contact us
For general schools liaison contact us here.
Did you know Wirral Met's support for students with high needs is outstanding and they make exceptional progress*, which means we're one of the top colleges nationally?
*as confirmed in our Ofsted inspection 2017
We want you to enjoy your time at college and we are here to help. If you need support, just let us know!
Pastoral Support Mentors support you with
Personal issues
Problems relating to finance
Childcare
Accommodation
Family issues
Time management
Study support to help you keep up with your work.
For more details, speak to the Student Services team on 0151 551 7777
Wirral Met College is fully accessible - for details, click Disabled Go Accessibility Information.
Additional Learning Support (ALS)
The Additional Learning Support team are here to support students to be as successful as possible. We have a team of over 60 highly trained and qualified staff, including Specialist Tutors, Communication Support Workers and Learning Support Assistants.
We work with students across all subject areas and levels. We provide support for a wide range of disabilities, learning difficulties and special educational needs, including:
| | |
| --- | --- |
| | |
| Moderate/Complex Learning Difficulties | Mental Health and Well-being |
| Autism Spectrum, Asperger's Syndrome | Being Blind or Partially Sighted |
| | Being D/deaf or Hard of Hearing |
Wirral Met College is accessible - for details, click Disabled Go Accessibility Information
You will receive a confidential assessment from a qualified, specialist tutor. They can assess your needs, and work with you to decide what kind of support will help you. This may simply be the loan of some specialist equipment or software. It may be some additional teaching, or perhaps one-to-one support in the classroom or around the college.
Some students only need a small amount of support to help them get on track. Others require longer term support to help them reach their full potential.
Support for students with special educational needs, learning difficulties or disabilities (SEND)
Click here for Local Offer Information – Support for students with special educational needs, learning difficulties or disabilities.
Wirral Met College is accessible - for details, click Disabled Go Accessibility Information
Support for Young People who have been looked after by their Local Authority
Wirral Met College offers a range of support to young people who are currently or have previously been looked after by their Local Authority. Click here for details.
Counselling
By having access to this service, students who may otherwise have felt unable to carry on with their education can continue and succeed. Our qualified counsellors support students with a variety of challenges including:
Family problems or relationship difficulties
Major life changes, unplanned pregnancy
Pressures related to course/exams
Stress, anxiety, depression
Loss and bereavement
Contact us!
If you would like to speak to someone about your needs, in confidence, please call 0151 551 7435.