Thank you for your interest in becoming a Governor at Wirral Met College. With a vision to be outstanding, Wirral Met College has charitable status and is run by a Board of Governors who, as non-executive directors, are responsible for ensuring that the College's vision, mission and strategic direction are 'set and met.' Governors make key decisions that shape the future of FE in Wirral for current and future generations of students, employers, staff and the wider community.
For some of our Governors, this role provides them with a new dimension to their own career development as they enhance their strategic thinking skills in the context of community leadership. Other Governors are already very senior leaders who choose to contribute their time and expertise to help make Wirral a better place to live and learn.
If you feel that you have the qualities and experience required to be a Governor at Wirral Met College and you would like to contribute some of your time and expertise to transform lives in the Wirral community, then we would love to hear from you.
You would need to commit to:
Five Board meetings each year, plus any other committees that you are appointed to serve on. Meetings take place in the evening from 6pm. Please note, you will need to read comprehensive documentation to prepare for these meetings.
An annual strategic planning and review workshop that runs a full day in October.
An annual half day strategic review workshop that runs for half a day in June.
If you would like more information on the role of Governors, please find below:
1. An outline of the important role Governance plays within our College.
2. A specification for the role of a Governor.
3. Details of the process for the appointment of Governors
4. An application for your completion, to be considered as a Governor.
If you would like any further information or would like to arrange a visit around our college campuses, please call Louise Scott-Kelly in the Principal's Office on:
0151 551 7674 or email: This email address is being protected from spambots. You need JavaScript enabled to view it.
Our Strategic Plan
Our Vision
To be an inclusive, outstanding college.
Our Mission
We will enhance the economic prosperity of young people, adults and employers through high quality, work-related education and training.
Our Values
Success

Passion

Integrity

Respect

Opportunity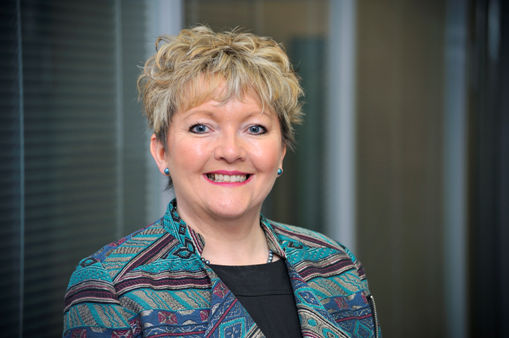 Thank you for considering our college to help you achieve your dream.
As the largest provider of 16-18 education, adult education, training and apprenticeships in Wirral, our success is built on the achievement of our students and every year we support 10,000 students.
Our approach is to assist you in choosing a career, then to help you develop a plan to succeed. If you walk around our campuses, you will see hundreds of posters of successful students who have achieved and progressed into a wide variety of careers. We hold a number of national awards, including the matrix Standard for providing impartial advice and guidance, which is the foundation for helping you get on the right study programme.
All of our study programmes are designed to prepare you for the world of work and in many cases, our students progress to university level study, as part of their career plan. We work in partnership with many employers providing traineeships, apprenticeships and valuable work experience and part of your study programme may be based with an employer. 16-18 year olds study free but, whatever your age, we have bursary schemes and a range of advice, guidance and support to help you to access all of the financial support that is available for you. We have just built a new college campus, which is the first building in the exciting Wirral Waters initiative and part of the largest regeneration project in one of the UK Enterprise Zones. We have been working closely with Peel the developer of Wirral Waters, who are set to transform the area by creating thousands of jobs to make this exciting vision a reality. Our new campus is an £11 million investment that will provide opportunities for local people, equip them with the education and skills to move into employment and help to turn the vision of Wirral Waters into a reality.
There are so many fantastic things happening in our college and our Students' Union will help you get involved in all aspects of college life, from working with us on strategy, to organising events, interest clubs and generally ensuring that you have as much fun as possible.
If you choose to join us, our team of over 600 staff are ready to help you succeed.
Sue Higginson
Principal
The College is an independent Further Education (FE) Corporation, established by the Further and Higher Education Act 1992. This Act removed all further education colleges from local authority control on 1 April 1993. Such colleges are also established as charities but are exempt from the requirements of the Charities Act.
The powers of the Corporation may be summarised as:
provide further and higher education
supply goods or services in support of the provision of education
provide secondary education to 14–16 year olds in schools/academies
conduct an educational institution
subscribe for or acquire shares in or securities of a company
acquire and dispose of assets
borrow & invest money
The Corporation also has powers to enter into contracts and make other arrangements in support of its main powers.
The College is administered under the Instrument & Articles of Government which set out the rules for the constitution and operation of the Corporation. The Board has also approved Standing Orders which include the Policy on the Selection of Governors. Copies of these documents can be accessed here.
Funding for the College is provided by the Education & Skills Funding Agency whose function is to ensure that government funding is distributed to the organisations who provide further education and skills training in England. Funding is also received from the Higher Education Funding Council for England, who distribute public money for teaching and research to universities and colleges.
The Board of Governors deals with the mission and strategic direction of the College, determines policy and oversees the management of the institution which is in the hands of the Principal. The minutes of Board and committee meetings can be accessed here.
To fulfil its functions, the Board aims to recruit and maintain a wide range of skills/experience amongst its members. The profiles of current governors are shown below. If you are interested in finding out more or applying to become a governor, you can access the details here.
Governors' portal can be accessed here.
Board of Governors:
Paul Smyth, Chair of Governors

Appointed February 2016

Sue Higginson, Principal

Tim Kelly, Vice-Chair of Governors

Appointed October 2015

Anna Barnish, External Member

Appointed December 2007

Richard Mawdsley, External Member

Appointed December 2008

Joe McArdle, External Member

Appointed October 2014

Lorraine Jones, Staff Member

Appointed March 2015

Jayne Winders, External Member

Appointed December 2015

Commodore Gary Doyle, External Member

Appointed February 2016

Joanne Finnerty, External Member

Appointed October 2017

Sandra Johnson, External Member

Appointed July 2018

Phil McKeown, External Member

Appointed July 2018

Somnath Saha, External Member

Appointed July 2018

Vix Wrigley, Staff Member

Appointed July 2018
The following people attend board meetings:
Michael Norton, Deputy Principal
Maura Cummins, Vice Principal - Curriculum and Quality

Steve Cain, Assistant Principal - Financial Services

Will Jerram, Assistant Principal - MIS

Lesley Venables, Clerk to the Governors

Louise Scott-Kelly, Administrator to the Governors

Governors can be contacted via This email address is being protected from spambots. You need JavaScript enabled to view it.
Annual Report and Financial Statements for the year ended 31st July 2017
Annual Report and Financial Statements for the year ended 31st July 20166
Annual Report and Financial Statements for the year ended 31st July 2015