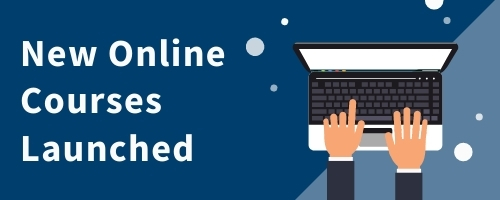 Have you been furloughed, lost your job or decided it's time to move on to a new career with better prospects? Do you work as a volunteer and would like to improve your skills to help others? Wirral Met College can offer you help.
The College has launched a wide range of new online fully accredited courses that will help support you to retrain, gain new skills and build your confidence to get a new job or improve your career prospects.
Free* level 2 courses leading to qualifications linked to career routes are available. They include online support from a trainer/assessor who will guide you every step of the way, mark your assessments and give you feedback, similar to studying in college. You will have a window of time to complete your qualification but the benefits of studying online is that you'll have the flexibility to fit your learning in around your life and home commitments; study when you want, progress as quickly as you want; you're in control.
For example, if you want to work with children, or start a rewarding career in the care sector working with adults of all ages, you can develop your skills and gain qualifications by studying towards a level 2 qualification relating to challenging behaviour in children, specific learning difficulties, safeguarding, autism, providing information, advice and guidance, or the prevention and control of infection.
If time is limited and you're looking for short professional development courses to refresh your skills and/or need specific support for your job role, there are flexible four hour courses which are automatically assessed online and certificated, costing as little as £30.
Perhaps you're ready to progress into a management role, in which case you can select courses on leading and motivating a team or performance management. Excellent customer service is another option which will be beneficial to many different service sectors. With courses covering stress management, alcohol awareness, mental health awareness, understanding depression, understanding eating disorders and food safety, you'll get valuable transferable skills that can be used in many different careers.
If you're an employer with staff on furlough, then this is an ideal opportunity for you to support your employees with training and development, whilst they have the time to update their skills – and this can help improve your competitive edge when they return to work.
If you're fed up with baking banana cake and you have time on your hands to start something new, then take a look at courses to help you keep your new year resolutions. For example, there are short courses on weight management, exercise and fitness and personal money management.
We all need a little help during lockdown, whatever our backgrounds. So let's try something new, set ourselves an achievable challenge and feel good about achieving something positive.
*FREE if you are - aged 19+ and live in the Liverpool City Region. If you are aged 19+ and live outside the Liverpool City Region, you are unemployed/in receipt of eligible benefits, or in work earning less than £17,004 annual gross salary, or you are aged 19-23 and have not already achieved a full level 2 qualification, some courses are FREE.