Students studying BA (Hons) Psychology Degree went to London in March with their tutors to meet the famous Zimbardo and listen to him talk about his Prison experiment.
They had an amazing time and even posed for a photo with him.
"WHAT HAPPENS WHEN YOU PUT GOOD PEOPLE IN AN EVIL PLACE? DOES HUMANITY WIN OVER EVIL, OR DOES EVIL TRIUMPH? THESE ARE SOME OF THE QUESTIONS WE POSED IN THIS DRAMATIC SIMULATION OF PRISON LIFE CONDUCTED IN 1971 AT STANFORD UNIVERSITY.
How we went about testing these questions and what we found may astound you. Our planned two-week investigation into the psychology of prison life had to be ended after only six days because of what the situation was doing to the college students who participated. In only a few days, our guards became sadistic and our prisoners became depressed and showed signs of extreme stress." - Professor Philip G. Zimbardo
Find out more about the experiment that took place in 1971 at Stanford University: http://www.prisonexp.org/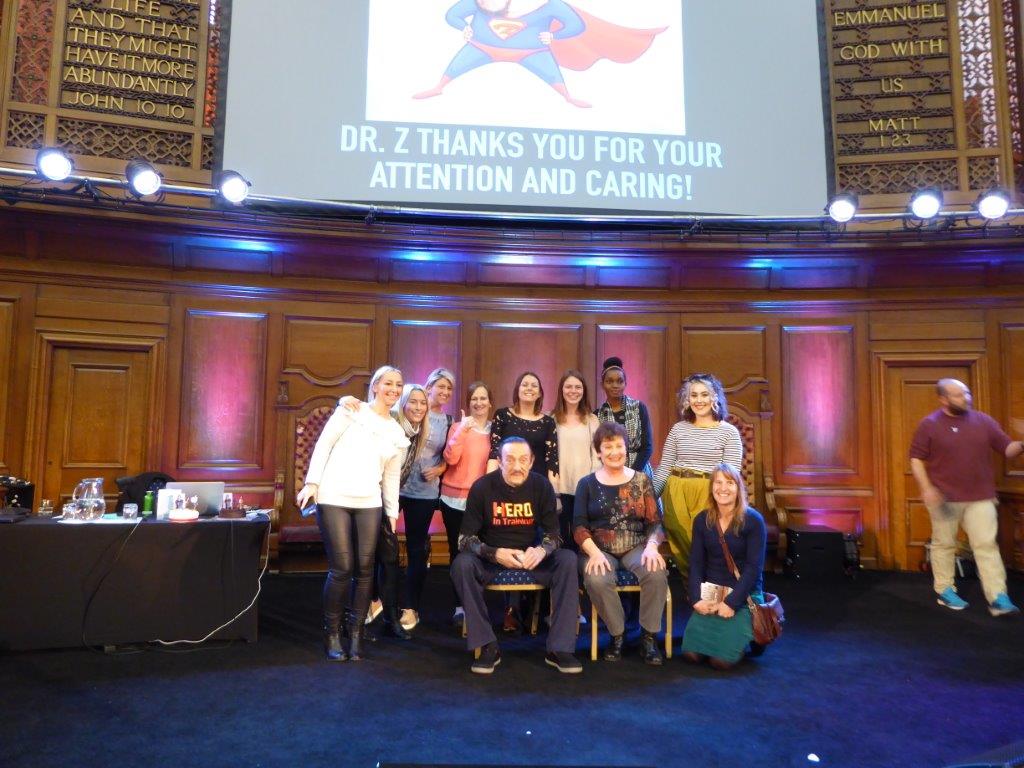 This course is delivered in association with the University of Liverpool. The 2 + 2 BSc Honours Degree in Psychology involves two years full time attendance at Wirral Met College followed by a final two years at the University of Liverpool. You will be introduced to academic psychology through a multi-disciplinary and integrated approach which will prepare you to progress into the second year of the BSc (Hons) Psychology course at the University of Liverpool.
In Year 1 - you will complete modules that have a strong basis in Biological Psychology, Cognitive Psychology, Research Methods and Statistics. Further details and module specifications are currently subject to validation, more information will be available on enrolment.
Years 2 and 3 - Modules are completed in the school of Psychology at the University of Liverpool.
Interested in a course in Psychology? Apply now: http://www.wmc.ac.uk/higher-education/courses/science-and-psychology