Three students from Wirral Met College have been awarded for their endeavours whilst taking part in the Erasmus+ programme where they gained three weeks of work experience in Malta in a variety of placements in March 2017.
The students were delighted to receive the following awards which recognise their hard work and commitment during their placements.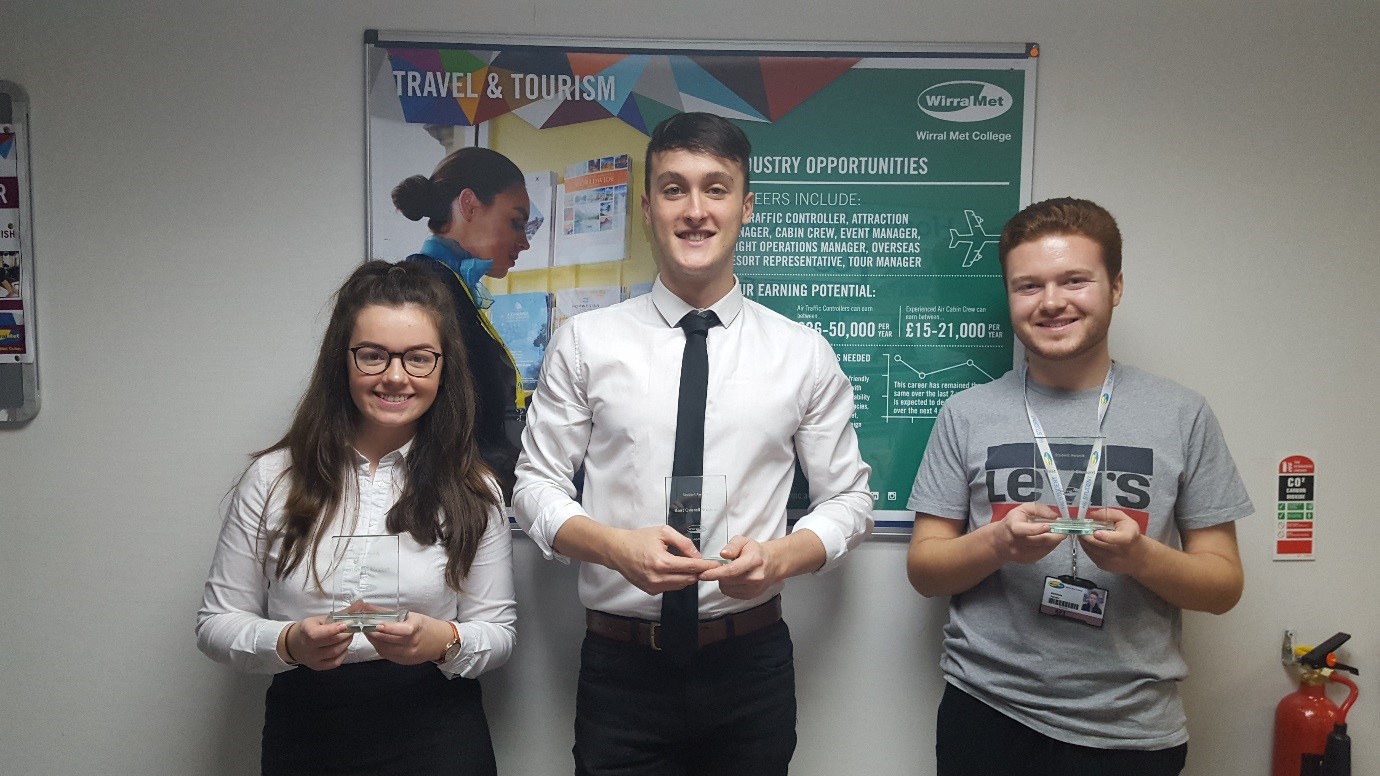 - Georgia Barratt: Award for best supportive student to others on mobility
- Matthew Santoro: Award for best overall mobility experience
- Matthew Forster: Award for overcoming adversity
Travel and Tourism tutor John Vallely said, "It was a great opportunity for our students to gain valuable work experience abroad with funding from the EU Erasmus+ programme, which will help our students progress in their careers."
Erasmus+ is the European Union's (EU) programme for education, training, youth and sport, with the EU committing £12 billion to the programme between 2014 and 2020. In the UK, the programme is managed by the Erasmus+ UK National Agency, a partnership between the British Council and Ecorys UK.
Are you interested in getting involved in similar challenges? Take part in an exciting study programme that leads to an industry recognised qualification, and includes events and trips as well as valuable work experience within areas of travel, tourism and aviation.