Wirral Met College
Information, Advice and Guidance
Wirral Met College's Information, Advice & Guidance Service holds the national Matrix Quality Award, which means we are committed to giving you impartial advice and guidance.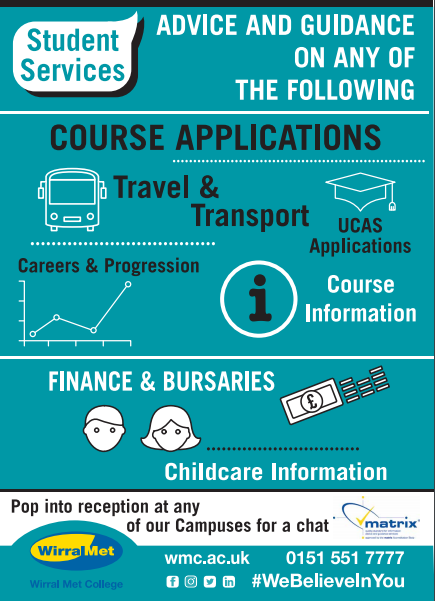 Get in touch to:
Discuss your career ideas
Get help with finding and choosing the right course for you and explore your options
Find out more information about all of our courses
Discover the different ways you can study
Access support services eg additional learning support
Our Student Advisers are on hand and happy to help with any query you have have. They offer a friendly, confidential and welcoming service to help you make the most of your time at college.
Call 0151 551 7777
Complete the enquiry form
Come in and speak to our Student Advisers at our

Conway Park Campus

, they are available during the day Monday to Friday (all year round) and on Wednesdays and Thursdays until 6.30pm (term time only) - no appointment is necessary.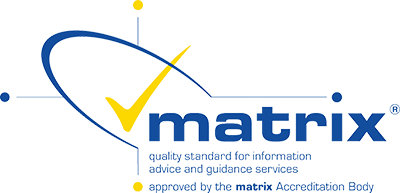 Career Match can help you find your ideal career
This free online tool will help you see see which courses lead to your dream career, find out how much you can earn, take a look at specific job roles linked to the career you are interested in, and see how many people work in that sector. You can also find out how many jobs there are locally (across Wirral, Liverpool, Merseyside, Chester)
Alternatively, take a look at the job profiles available on the National Careers Service website.
Are you in Year 11?
Raising Participation Age legislation means that if you are in Year 11 now, you will have to continue in education or training until at least the end of the school year when you are 18.
This does not mean you must stay in school! You can choose from the following options:
full time education in college (or school)
an apprenticeship
get a job, be self-employed or volunteer for 20 hours or more per week – and receive part-time education or training leading to a qualification
Remember – staying in education and training has huge benefits, including increased earnings and better job prospects.
Did you know that study programmes are FREE for most students aged 16-18?
If you are aged 16-18 (on 31st August), study programmes are FREE for most students as these courses are funded by the government. Please see our Fees & Discounts leaflet for details, or call 0151 551 7777.
Study programmes are full time courses for 16-18 year olds which include:
a qualification such as BTEC Extended Diploma
meaningful work experience or preparation for work
English and maths, if you don't already have GCSE grade A* - C in English and maths already
non-study activities such as tutorials, voluntary work, fund-raising / charity work, sport or trips
If you need help in choosing the right course, just get in touch. Call our Student Advisers on 0151 551 7777 for impartial advice and guidance – they will help you to explore your options and get on the right course.
Once you have decided which course to study, it is now time to submit your application. Please read the course details and ensure you meet the entry requirements prior to submitting your application. If you need further help, please contact Student Services on 0151 551 7777.
Apply Online
Find a course using the Course Finder or using the site menus
Click the Apply Online button and complete the application form.
Once you have clicked 'Submit', you will receive an email from us telling you that we have received your application. If you do not receive a confirmation via email, please check your spam folder, or contact us - 0151 551 7777.
Apply by Post
Download our application form, print it, complete it and post it to us at:
Admissions, Wirral Met College,
Conway Park Campus, Europa Boulevard,
Birkenhead. CH41 4NT
(or you can bring it along to one of our campuses)
Complete the application form as fully as you can. This is your chance to tell us all about your skills and qualifications. If you have any additional needs, it is important that you tell us so that, if required, we can make reasonable adjustments that will help you at interview and during your studies.
We will acknowledge receipt of your application and invite you to attend an interview. If you do not hear from us within 14 days, please call Admissions on 0151 551 7777 and press option 3, to check there has been no postal delay. By completing and signing or sending your application you are agreeing to Wirral Met College processing your personal data. We may be required to pass your data to our funding agencies and other authorised bodies that are registered under the Data Protection Act 1998.
What happens next
Interview...
You will be invited into the College to meet the tutors and discuss your programme of study and you will have the opportunity to look around the area where you will be studying. You will be given more detailed information about the area of study and progression options, so you know you are making the right choice for your future career.
This is to help us to find out as much as we can about you, before you join us. Remember to tell us all about your knowledge, interest and enthusiasm. Some courses require you to present a portfolio of your work during your interview, or complete a task or assessment.

Art & Design: you will need to bring a portfolio of your artwork to your interview.
Sport: for some sport related courses, there will be a short gym or practical assessment.

You can also discuss any learning support needs you may have.
Your parent(s) or guardian(s), teacher or carer are welcome to join you at the interview if you wish, but the tutor will want to speak to you on your own. You will also have to do any assessments on your own.
Offer...
In most cases, we will offer you a place on a study programme which is right for you.
We will then let you know how and when you can complete your enrolment, before you start your course.
We will give you a letter confirming your offer of a place on the study programme, with an acceptance reply slip.

If you have an unconditional offer, you can enrol at the pre-arranged enrolment time – details will be provided by Student Services.
If you have a conditional offer, this will be dependent on the grades you get in your exams.
Please confirm you want to accept your offer and return the form to Admissions. All offer letters have a reply slip; please return this slip to us to accept your place. You can also phone 0151 551 7777 and select option 3, or email us at

This email address is being protected from spambots. You need JavaScript enabled to view it.

to confirm your place. Please include your full name, date of birth and the name of your course.

If you have been referred, this means the course tutor does not think the career area is right for you or you do not meet the entry guidelines. Our Student Advisers will then discuss with you the alternative options you may have.
Keeping in touch...
We will keep in touch with you with regular updates about Wirral Met College and your course. Don't forget, if you change your phone number(s), address or email address, please let us know.
Enrolment...
If you have been offered a place to start a study programme in September, enrolment normally starts during the third week of August when GCSE results are released. Please ensure you are available during this time to come into college to enrol as we do not want you to lose out.
When you come into college to enrol, you will need to bring:

proof of your identity (eg a bank/debit card, national insurance number, national insurance card/letter or passport, driving licence or other accepted form of national ID)
evidence of your qualifications (original certificates)
anything else you were asked to show as a condition of your offer

Term normally starts early September, so please remember this if you are booking any holidays at the end of August or early September.
You will be asked to complete an English and maths assessment to determine what level you are working at.
Start your programme!
Remember to apply as early as possible, as some study programmes are very popular and fill up quickly! If you have any queries, you change your mind, or you do not get the results you expect, please call our Student Advisers on 0151 551 7777, or call in to the Conway Park Campus to see them in person. We will help you!
Click here to find out how to apply for a Higher Education course.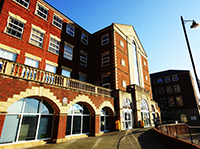 Europa Boulevard
Conway Park
Birkenhead
CH41 4NT
Tel: 0151 551 7777
Fax: 0151 551 7001
A short walk from Birkenhead bus station and opposite Conway Park train station.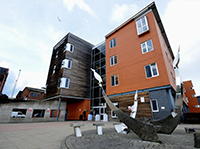 Morpeth Dock
Shore Road
Birkenhead
CH41 1AG
Tel: 0151 551 7777
Tel: 0151 551 7401
A few minutes from Woodside Ferry Terminal and Birkenhead Hamilton Square train station.
Old Chester Road
Bebington
CH63 7FL
Tel: 0151 643 8180
A short walk from Bebington train station
Tower Road
Birkenhead
CH41 1AA
It is located near our Twelve Quays Campus, a short walk from Seacombe Ferry Terminal, Woodside Ferry Terminal and Birkenhead Hamilton Square Train Station.
A map detailing the times to reach Wirral Met College campusses is displayed below. As well as this, a downloadable PDF is also available should you need to save these details.